Meet the Maker: James Barker
Meet James Barker: illustrator extraordinaire, children's book author, and Central Saint Martins graduate.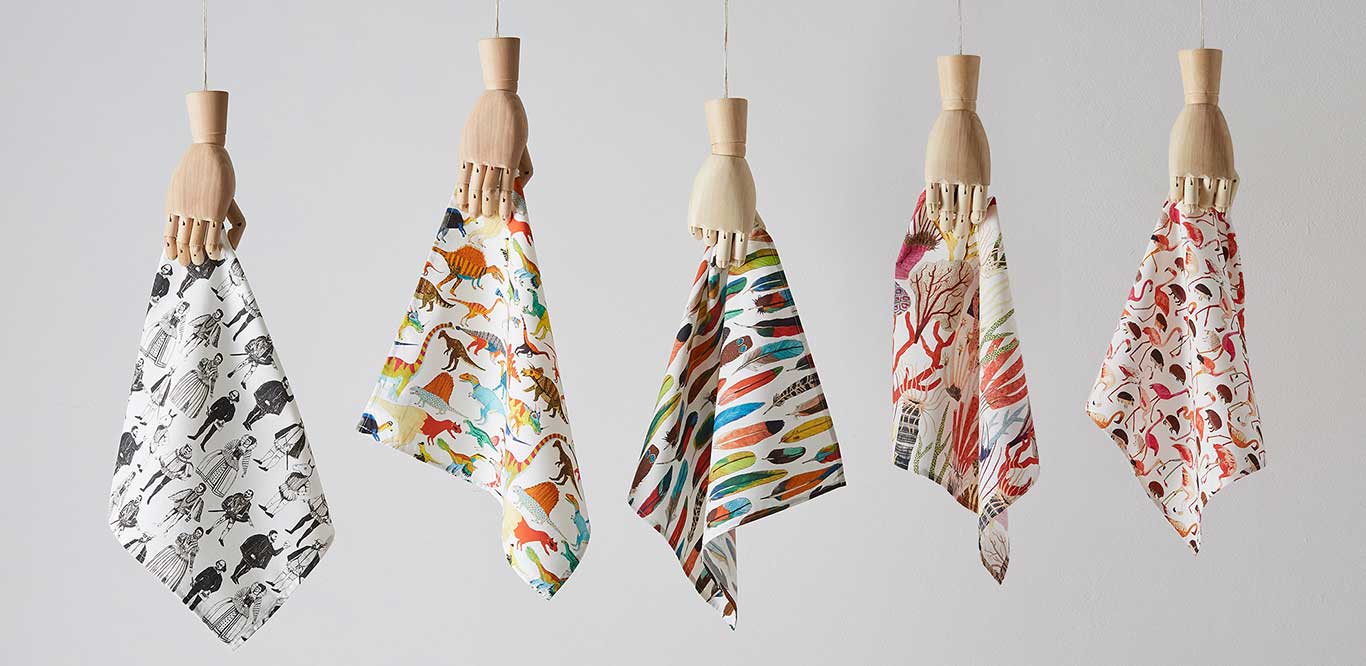 Which course did you study at UAL?
I studied MA Communication Design at Central Saint Martins.
What's your fondest memory from your time at UAL?
Not a fondest memory as such, but I met lots of great, like-minded people and took part in many interesting projects during my time there.
How did your company come about?
Running a small business was never a set plan but happened organically. After publishing my own children's book, which was very fortunate to be recognised internationally, I realized that there was an audience for my work. From there I opened up a website and began selling things through Etsy, and I never looked back! I now make prints, accessories, home goods, and paper goods, all featuring my illustrations and patterns.
Who or what inspires you?
My work focuses largely around collections based on cultures and history, as well as folk tales, quirky narratives, and fables. My main source of inspiration comes from brut art and outsider art.
What was the inspiration behind your latest collection?
My latest collection was designed in collaboration with Etsy and the Natural History Museum and it was inspired by colour and vision in nature. I chose to illustrate a variety of feathers neatly arranged in a pattern, and a pastel-coloured display of corals.
What's your favourite part about the holiday season?
Christmas is our busiest time of the year so there's lots of packing, wrapping, markets and pop-ups happening at the moment. Once the madness is over I'm looking forward to some down time back home in Norfolk, as well as catching up with friends and family.
Where is your most inspiring place in London?
I recently discovered the Horniman Museum in South East London. It's got an eclectic mix of Victorian taxidermy, so some of it is bit wonky and bizarre! I also love going to the Barbican and am looking forward to finally getting around to see the Basquiat exhibition.
What advice would you give current students hoping to start their own business?
Never undersell yourself, and go with your gut instinct!
What's next for your brand?
I'm looking forward to developing new illustrations in the New Year, and focusing on one-of-a-kind items and small edition goods. Just in general allowing myself to experiment a bit more and see where that takes me.