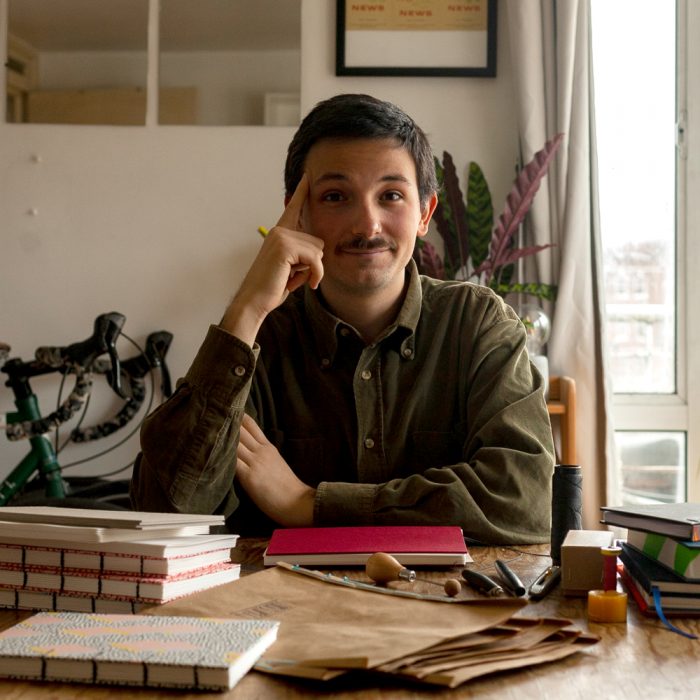 Dorsoscoperto is a small-scale production of unique handmade sketchbooks by Alessandro Fiorentino, a young designer and graduate from London College of Communication.
Alessandro designs and crafts the sketchbooks using different techniques and materials, specifically from between London and Rome. Constantly on the lookout for materials, he tries to find handmade, recycled and waste paper (such as from typography labs).
The aim of Dorsoscoperto is to create high-quality and sustainable products through paper found in different cities.