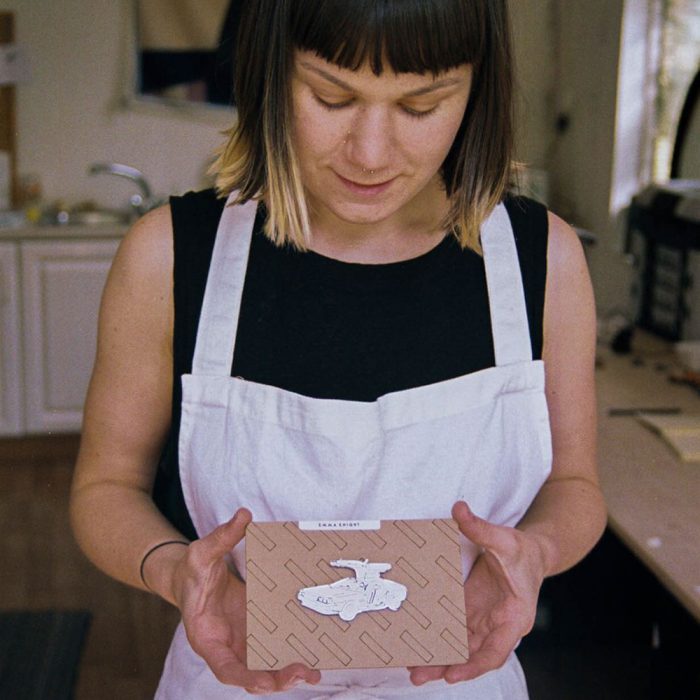 Inspired by her interests in sculpture and fashion, Emma Knight's eponymous jewellery brand combines minimal shapes with a playful twist.
Emma employs traditional silversmith techniques and laser cutting to create her distinctive designs, which resemble travelling sculptures.
Made from materials such as sterling silver, plastics, wood and stone, each piece shares a tactile quality that can only be achieved through the machine process.
All pieces are designed and made by Emma.