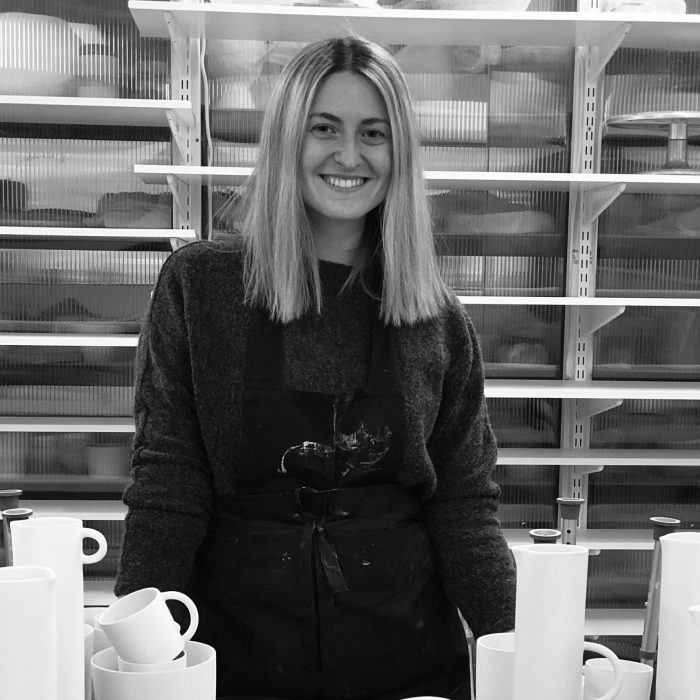 Georgie Scully hand makes a tonal spectrum of tableware and home accessories using the slip casting method, from her Peckham studio.
Once slip cast in earthenware, each piece is bisque fired, wet sanded with an extremely fine grade paper, glazed on the inside only, and receives a final polish. This polishing accentuates the clay's naturally smooth surface.
Georgie is heavily influenced by the greys of the inner city and translates this into her homeware, creating something functional and contemporary.