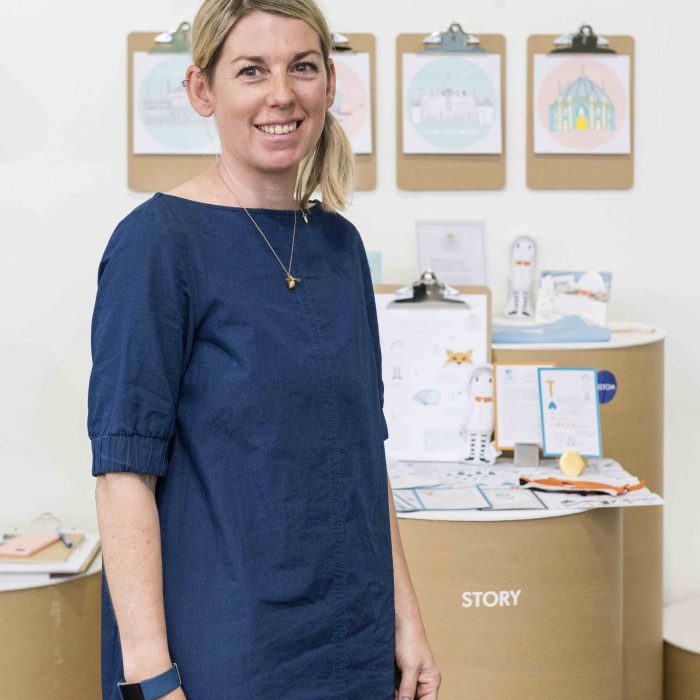 STORY was founded in 2014 by designer and illustrator Melanie Smith. Its products aim to inspire imaginations and help bring stories to life.
STORY's landmark product is the Walk-in-Book; a deconstructed children's book designed to encourage story making. It's called a Walk-in-Book because the concept is that you open it up, walk in, and start making up lots of amazing new stories using all of its specially designed components.
Each Walk-in-Book kit comprises: a tote bag; a large map (featuring different story locations); a soft toy character; a felt mask (for you to become a character); and five different story beginnings and quests (in case you get lost or stuck).