Delivery Information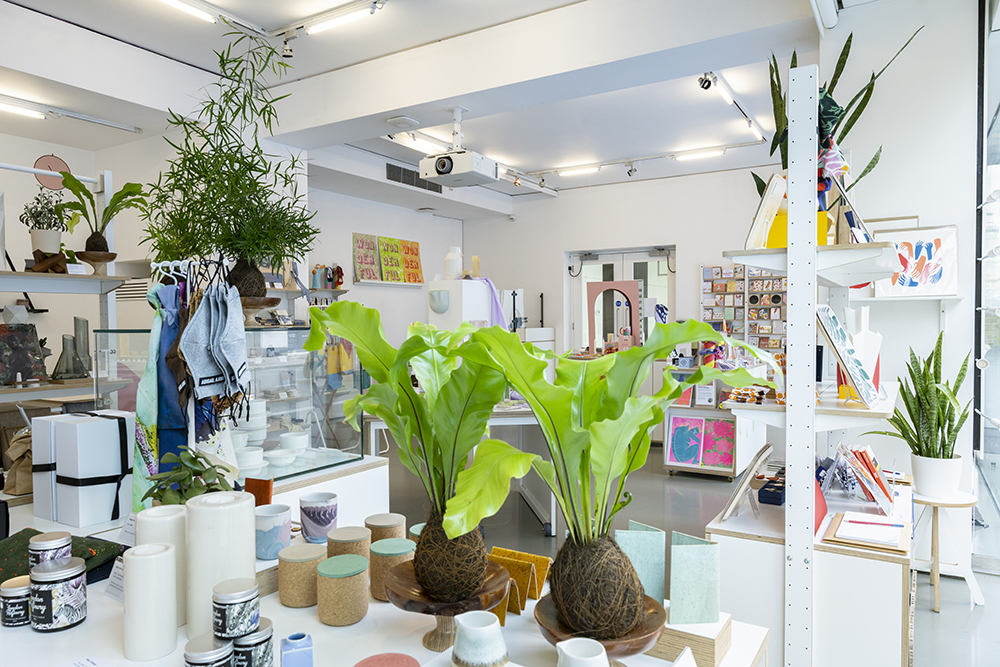 Our Holborn store is open! See our visit page to plan your next visit.
We are also open for online orders and click and collect services. Please scroll down for further information.
Shipping
Our standard shipping time is 3-4 business days. We post our orders out second-class tracked Royal Mail.
If your order is a gift, we can send this directly to the recipient. Please use the recipients address in the shipping address section at checkout, and we will do the rest!
If you have specific queries around delivery, please contact us at notjustashop@arts.ac.uk. Please also get in touch with us to request tracking information if you are waiting on your parcel arriving.
International Shipping
We currently ship items to UK addresses only.
Click and collect
We are pleased to offer a free click and collect service. Orders can be collected from UAL reception, located next door to the shop, outside of our opening hours. The address is 272 High Holborn, London, WC1V 7EY. We will email you to let you know when your order is ready to be collected. We aim to have all orders ready for collection within 3 business days.
We please ask that all orders are collected within two weeks on receipt of a collection email. We will provide a last collection date within the collection email and also send a reminder a few days prior to the deadline. Please contact us if you are unable to collect your order within the time frame and we can arrange with you a suitable collection date or explore shipping options.
If we have not heard from you and your order has not been collected, we will refund the full amount of your order to your payment card one week after the collection deadline has passed.
If you have any questions regarding this service, please email us at notjustashop@arts.ac.uk.
Packaging
To reduce our impact on the environment, not just a shop re-uses cardboard boxes and packaging whenever possible. If this will be an issue for your order, please get in touch and we'll be happy to work with you individually.
Gift wrap
Need your order gift wrapped? We are happy to offer a gift wrapping service on our online orders. At £3 an item, we will gift wrap your items using your choice of gift wrap, from our designers. This service can be selected at checkout alongside an optional order notes box for any additional comments and gift messages.
Personalised products
Please allow additional time for personalised products to be created and shipped. If you are unsure how long a personalisation may take, please get in touch with us for further information.
Questions?
Didn't find the answer you were looking for above? Get in touch with us directly at notjustashop@arts.ac.uk. We aim to respond to all queries within 1-2 business days.