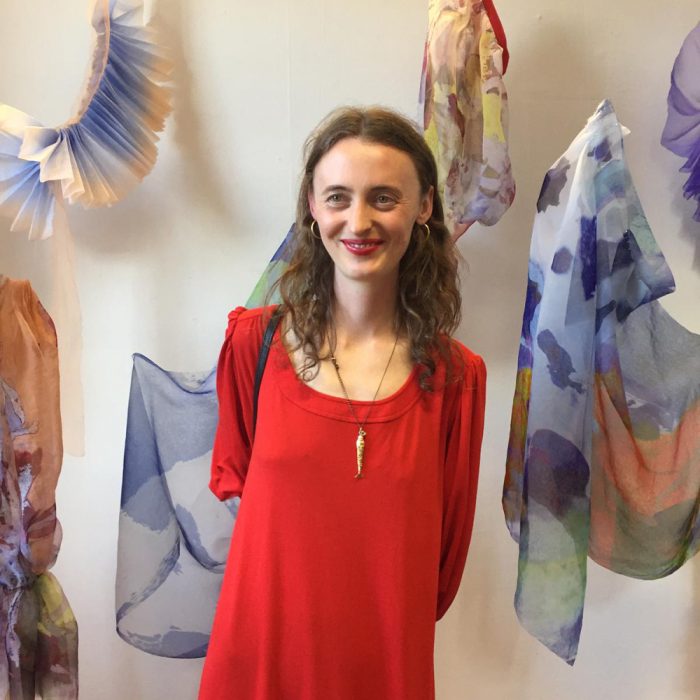 Found Thread is a creation by Irish designer Mia de Las Casas.
Taking inspiration from the witticisms of nature, Mia is playful with pattern and illustration that borders on the surreal. Mia's first collection, 'Arcadia Falling', includes earrings made from reclaimed chandelier crystals. Patterns and prints originate from Mia's unique drawings, paintings and collages; and the earrings, named after a collection of tears, are crystal drops held by golden hands.
Not only does Found Thread having a signature style, but the brand is also sustainable. Mia makes new pieces out of found items, prolonging their life and use. Found Thread is young, new and fresh. One to keep a surreal eye on.