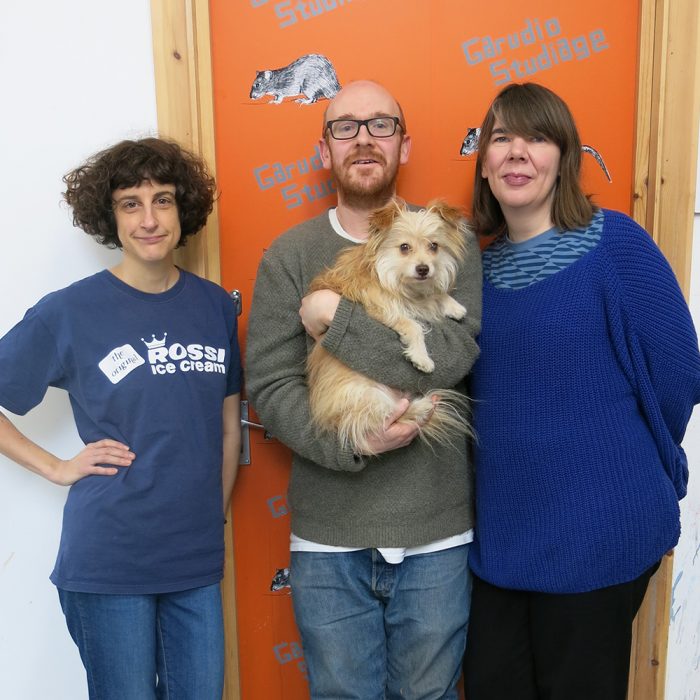 Garudio Studiage is a Peckham-based creative collective set up by Chris Ratcliffe and Anna Walsh along with Laura Cave and Hannah Havana.
With individual specialisms in screen printing, jewellery and painting, the group also work together and with friends, taking part in exhibitions and events, as well as making props, displays and products.
The unpronounceable name is derived from the words 'Garage Studio' which is exactly where the venture started out in 2003. Working amongst sand, stray cats and broken car parts, the collective started making screenprints and jewellery, and thus the mighty Garudio Studiage was born!