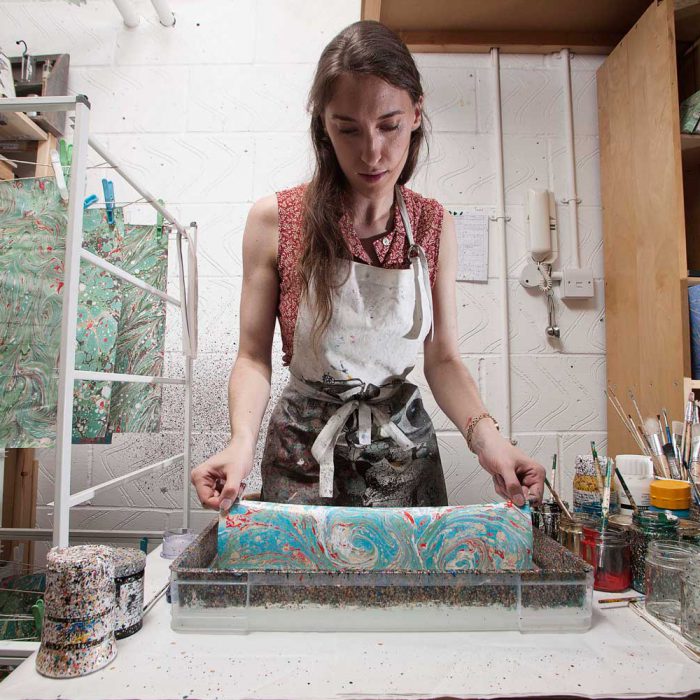 Marmor Paperie launched in 2015 with a mission to breathe new life into the endangered craft of paper marbling.
Paper marbling is like painting on water, using the natural chaos of the liquid to create beautiful patterns. Each book is unique and made with an original marbled paper featuring bold, contemporary colours.
Designer Lucy McGrath was awarded the Cockpit Arts/ NADFAS Award in 2016 and has been featured in publications including Country Life, Stylist and Red. Marmor Paperie has worked with brands including Molton Brown and Matches Fashion.