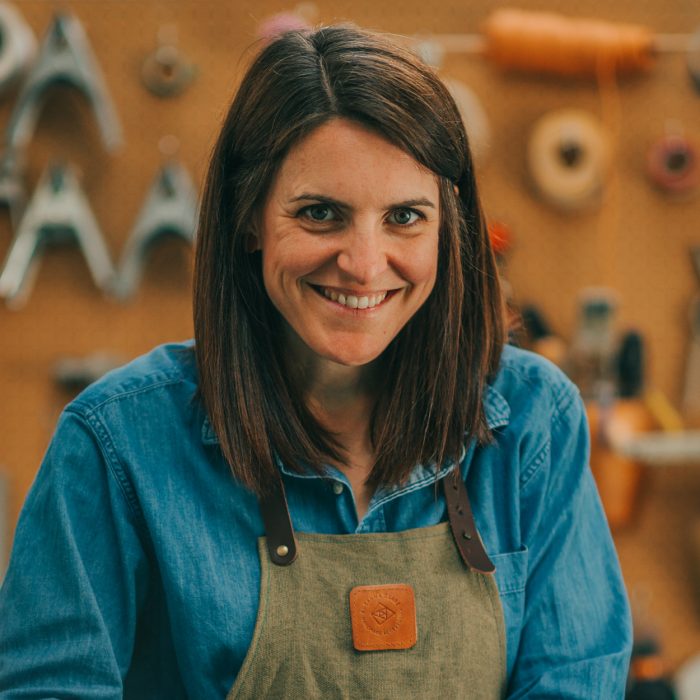 With her love of upcycling and repurposing, Rosanna Clare makes a range of bags and accessories made primarily from offcuts and recycled materials of wood and leather.
Her designs are influenced by geometric shapes and patterns, but pieces are often dictated by the nature of the shape, size or form of the materials available.
Rosanna's work can be found in many independent outlets around the country. She also runs workshops from her countryside Surrey studio teaching various leather courses.