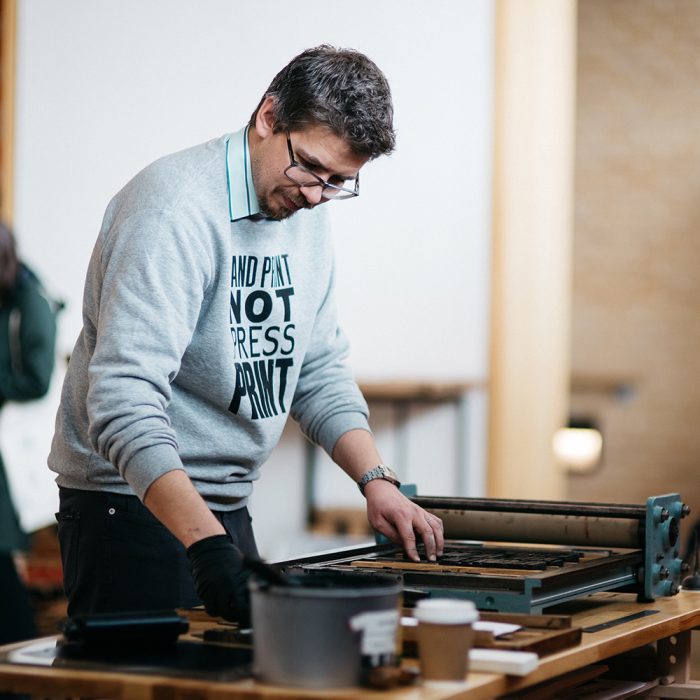 Tom Boulton is a letterpress printer and typographic designer who lives and works by the sea in West Sussex.
Obsessed with hand printing, hand making and restoring old machinery, he aims to revive interest in traditional printing skills that are sometimes considered obsolete.
Under his brand Type Tom, he hand prints and makes products including: greetings cards, notebooks, stationery packs and prints. Everything is designed and printed on letterpress machines from the 1900's using his collection of antique wood poster and lead type.