We invited all current UAL students to submit designs that could be transformed into festive Christmas wrapping paper and sold in not just a shop for 6 weeks over the festive period. ​⁠
⁠
We spoke to the winner, Palak Garg, about her winning design and her experience participating in the competition. Read what she had to say below.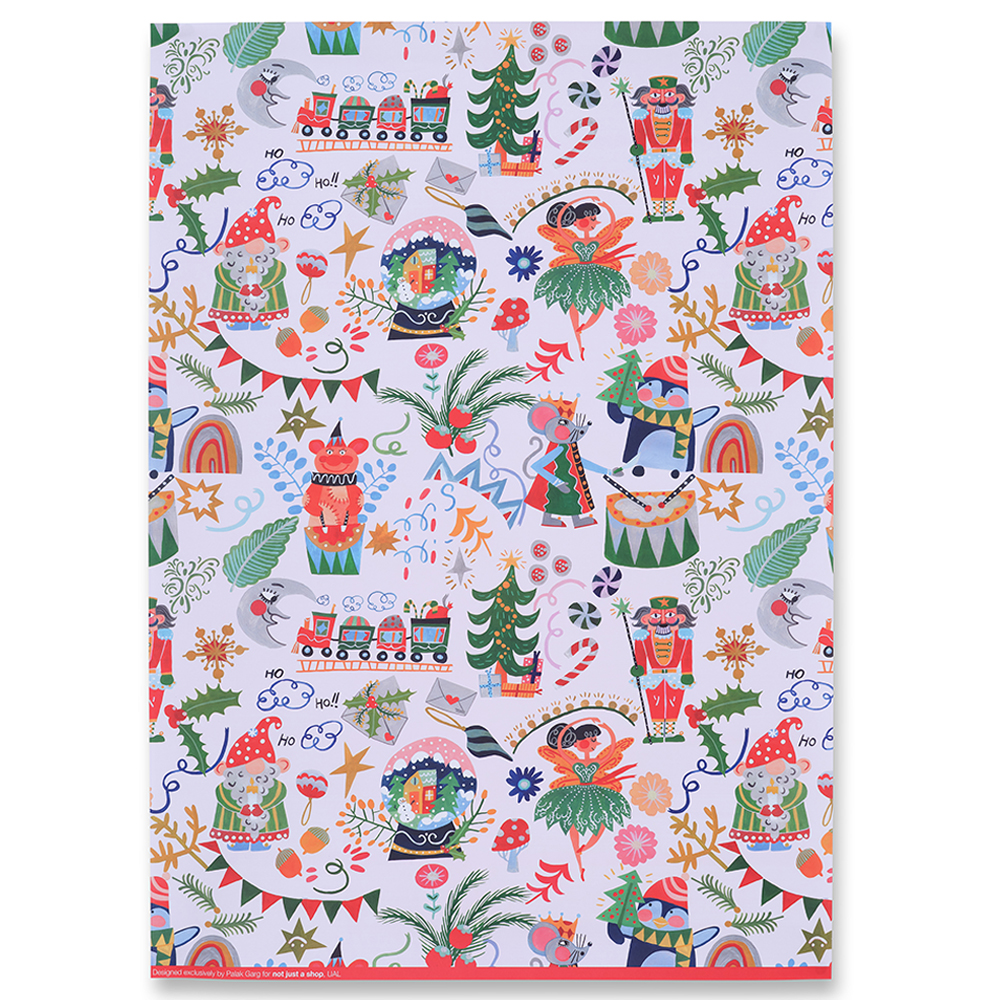 Palak Garg is an illustrator and printmaker based in London. To create her wrapping paper design, Palak used traditional gouache painting and digital techniques to turn it into a pattern design.
What was the inspiration behind your design?
The inspiration behind my design came from an old Christmas collection of toys that managed to survive! I imagined them coming to life (much like 'Toy Story'!) and celebrating this wonderful time with me. I wanted to show this feeling in my design and create an almost chaotic world filled with these characters surrounded by other magical bits and bobs. I think this childlike playfulness and magic surrounds us all during this time of the year.
Do you have any advice for aspiring wrapping paper designers?
What I've learnt from creating this wrapping paper is to have a personal touch to my design. It could be something like – having a story, your choice of colour palette or the process you use to make it. I think that your personality should show in your design which also makes it unique.
What is your favourite thing about the holiday season?
I love feeling cosy around this time of the year and spending it with my family at home, curled up together, watching Christmas movies and eating lots of food! I especially love baking cinnamon rolls with my mum. These tiny traditions are what make it such a special time for me.
What is your favourite gift you have ever received?
A children's picture book, given to me by one of my friends. I love picture books and this one was special, both to me and my friend. It's in a language foreign to me but when I see the beautiful illustrations, I feel very happy and grateful.
Buy Palak's wrapping paper from not just a shop here.⁠