Hatice Ozer is a ceramic designer and maker. She works mainly on the wheel, creating high-fired functional homeware. Taking inspiration from nature, she makes colourful and tactile ceramics to be loved and used every day.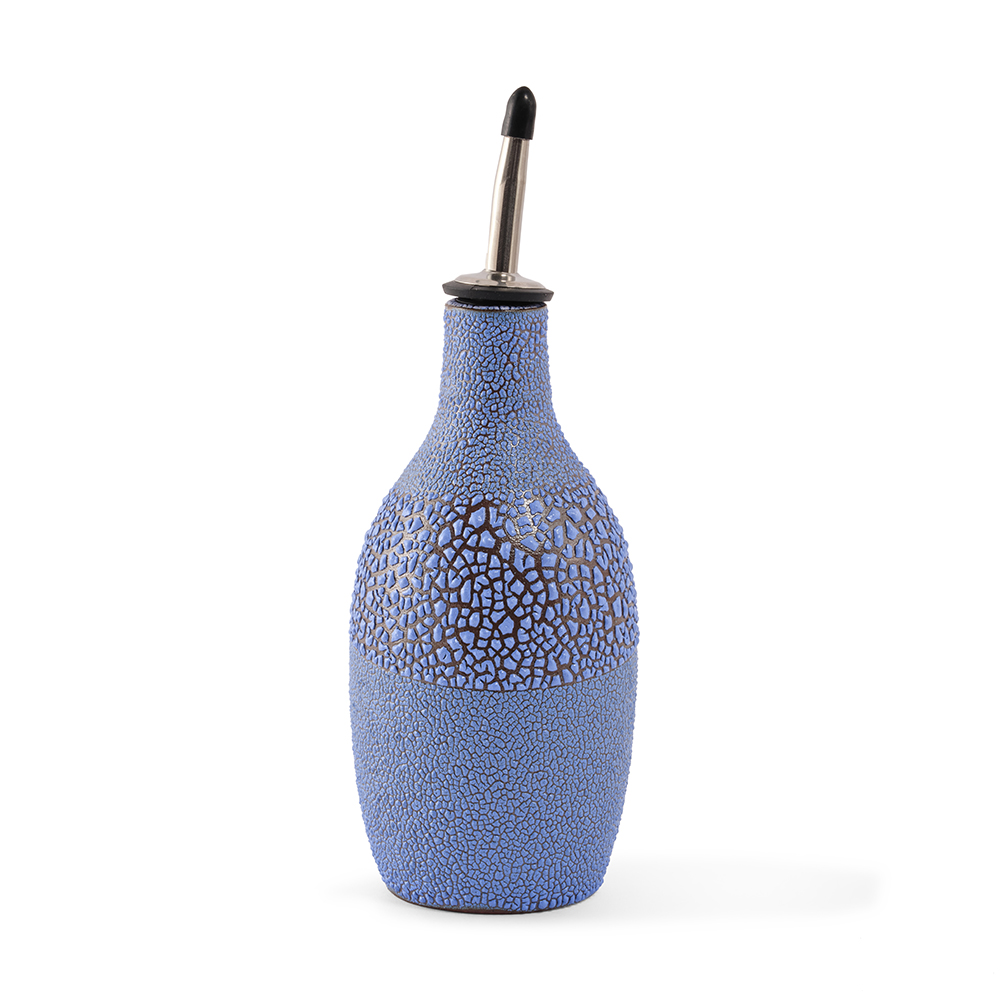 Her designs are vibrant and have unique textures, a great addition to any kitchen.
We spoke to Hatice about her work and inspiration. Read below what she had to tell us.
What attracted you to your craft?
I love the tactile quality of clay from the making process to handling the final product.  
What does your typical day look like?
My time is divided between my home studio where I make my smaller products (like mugs, juicers and oil bottles) and the shared studio in Leyton where I make larger work. I always have a few projects going on at the same time but in different stages. 
Does your product have an environmental focus?
I make high-quality functional ceramic pieces which would be used every day and will become an heirloom for generations to be loved.  
What is the unique selling point for your products?  
My ceramic pieces have classic forms with a very unique tactile finish. It draws people's attention and invites them to touch it.  
Where do you find your inspiration for designs?  
My inspiration comes from nature. Colours and textures can be found all around us. It's almost like I harvest those pieces from my nature walks.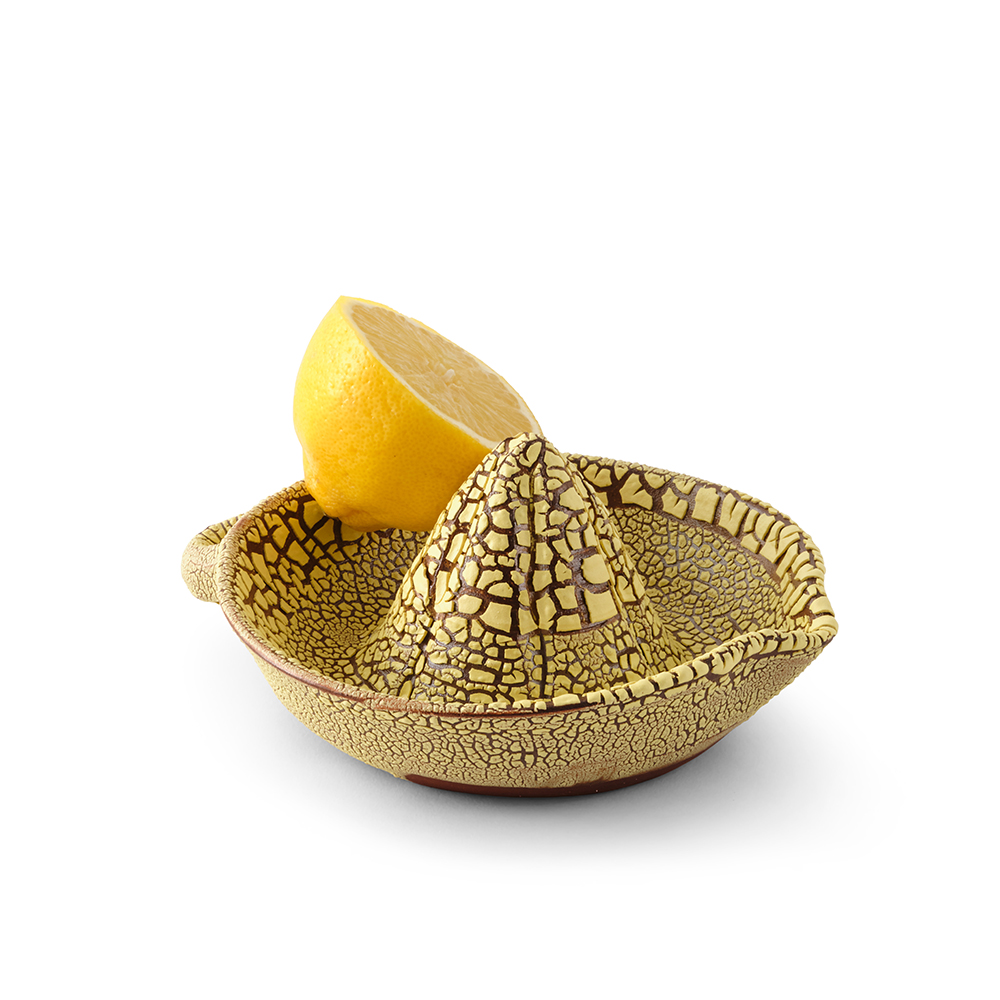 Please can you provide a little more info on how your interest in design started and developed?
I fell in love with clay from the first time I touched it. I want to make things that can be used rather than just kept in glass cabinets.  
Do you have any favourite items in the collection?
I love the citrus juicers. They are just such beautiful art objects with function. The shape is very classic but the glaze is very unusual.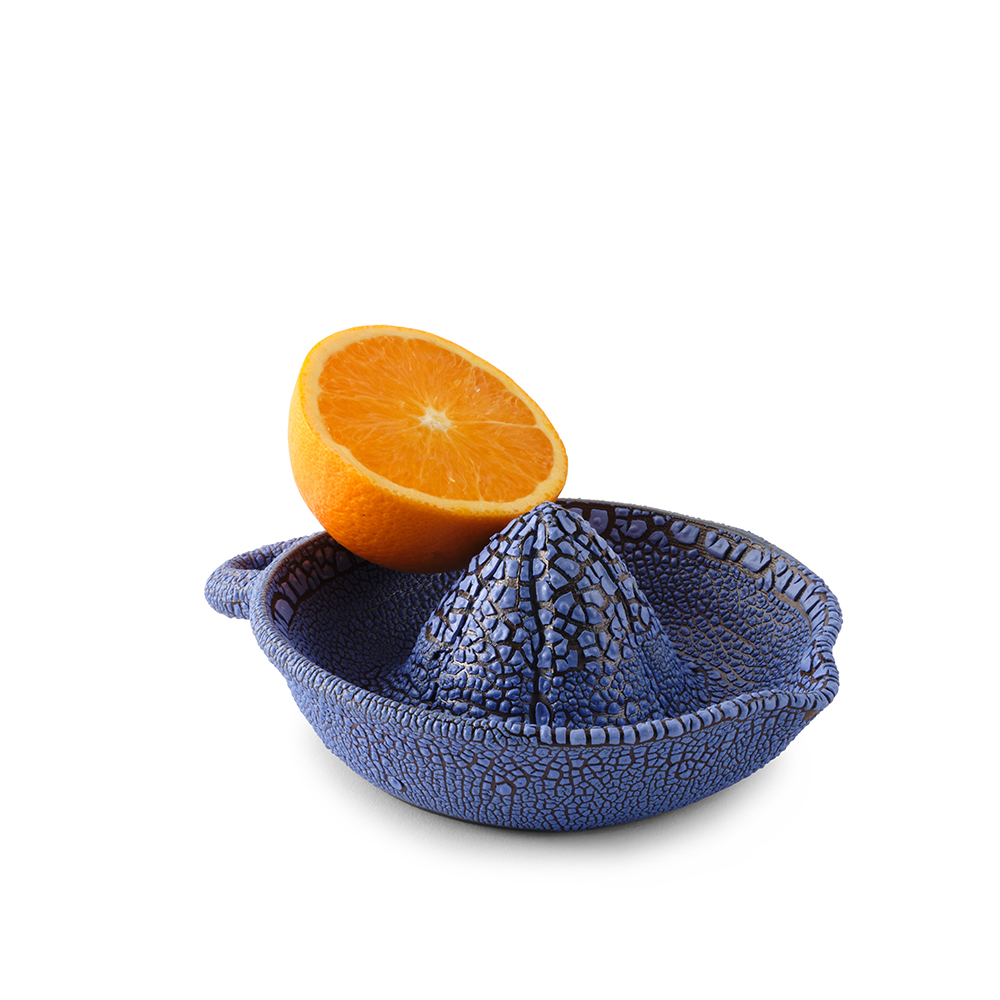 How would you summarise your collection in a few words?  
Wheel-thrown high-fired functional ceramic objects.  
Does your work have a social impact?
I like to think my products add to the art of slow living. Making every meal special and appreciating small things in life.  
What are your hopes for the future?  
I'd like to be able to keep making ceramics as long as possible. I am happy for every purchase and every commission. I feel I am expanding my connections to others through my work.  
Any other comments you want to add?
I feel privileged to think someone starts their day by drinking a coffee from a mug I made or using one of my bottles for their dinner. And maybe while they do their dishes they look at the item and adore it for a few seconds. 
See all of Black Cat Pottery's work here.