Jennifer Akussah is a formulator and skincare enthusiast whose work centres around creating holistic products. Originally from Ghana, Jennifer founded Daeof in 2020, alongside her sister Annie-Marie.
Daeof is focused on serving a gentle reminder to prioritise mental and physical health, encouraging us to consciously take self-care/love "days off" to re-energise and promote our well-being.
Daeof uses natural and organic ingredients to create luxurious skincare products and essential oils. The holistic products are designed to restore the mind, body and soul. Each of their items are carefully handmade in London with quality in mind.
We spoke to Jennifer to find out more about Daeof.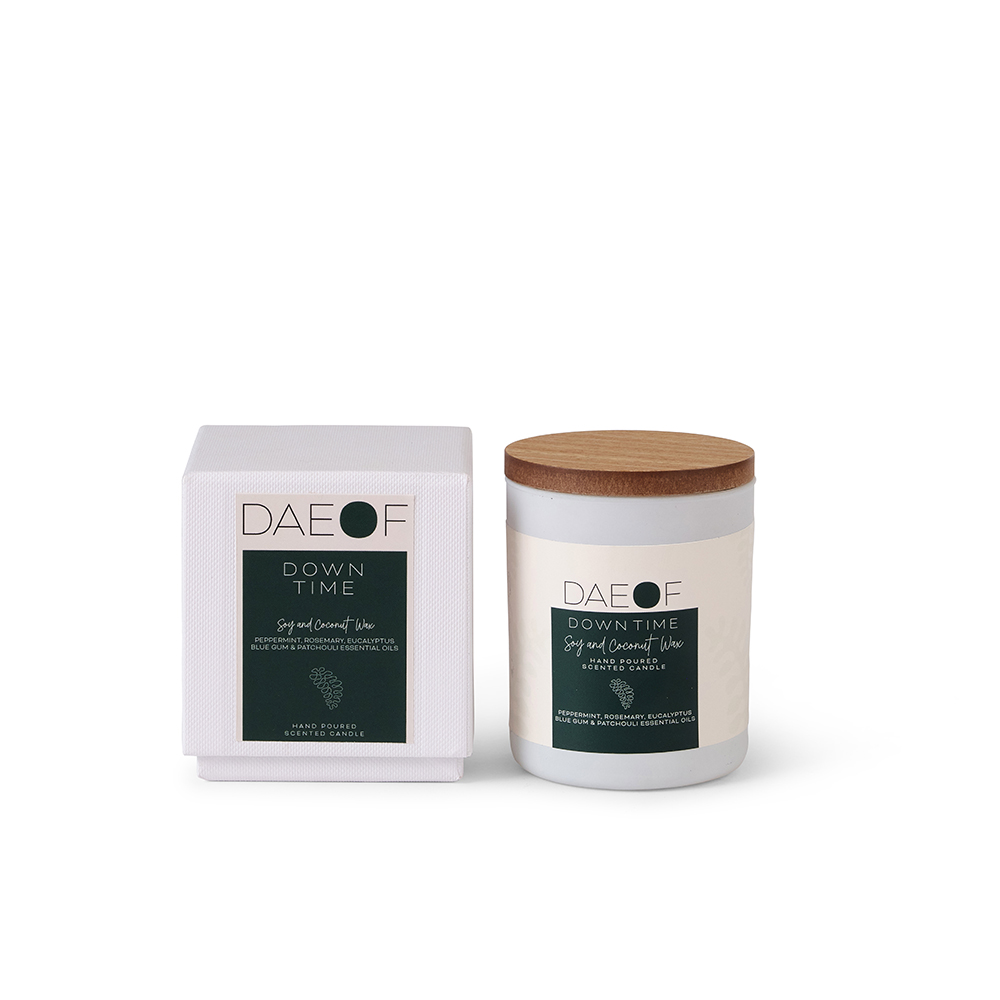 Down Time Scented Candle by Daeof
1. What attracted you to your craft?
I have always had sensitive skin for as long as I can remember. My skin became more sensitive in my late teens. The steroid creams prescribed for my eczema and psoriasis by the doctors only seemed to work for a few weeks , before causing negative reactions. I felt trapped in an endless cycle.
Whilst volunteering in Tanzania, I discovered my love for herbs, spices, and other botanical ingredients and began to research their medical purposes. Fast forward to 2019, I was diagnosed with stress-related Angioedema. To help my skin, I used Shea butter my sister brought back from Ghana for me. I began to make my own body butter using infused herbal oils and Shea butter, which helped my skin tremendously. I also began practicing a lot of self-care to reduce my stress and also prevent spontaneous flare-ups caused by my condition.
Researching several ways to practice self-care led me to use essential oils and make candles. ,I realised how much more positive my mindset was. This is why I started Daeof, a wellness brand that focuses on both the physical and mental aspects of self-care and well-being.
2. What does your typical day look like?
I usually work on Daeof at the weekends, as I have a full-time job as an Accommodation Officer. Typically, I work on product development for future skincare products, perfecting formulas and researching ingredients.
3. Does your product have an environmental focus?
65% of the packaging currently used is either recyclable or reusable. The candles have dust covers that are made out of recycled, seeded paper that can be replanted.
5. Where do you find inspiration for your products?
My personal experience inspires me to continue creating and making.
6. Please can you provide a little more info on how your interest in skincare started and developed?
Having been affected by stress and sensitive skin, I wanted to create products that would be helpful to others who have had their physical and mental health suffer.
7. Do you have any favourite items in the collection?
Currently, the Down Time candle is my favourite product. I am working on a hand cream, that is still in development. This is also a favourite of mine!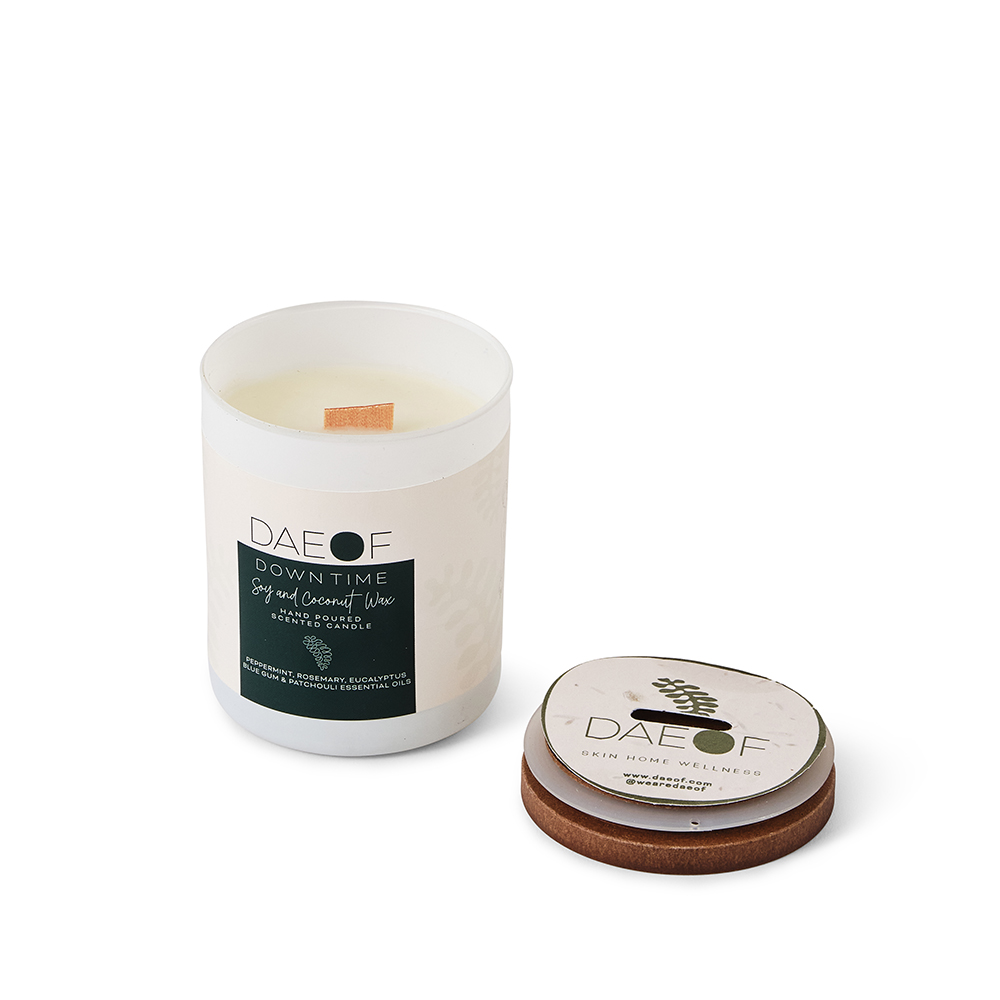 Down Time Scented Candle with recyclable, seeded paper packaging, and reusable pot.
8. How would you summarise your collection in a few words?
Super potent herbal and botanical infused products in a clean and minimalist design.
9. Does your work have a social impact?
Daeof is currently working towards collaborating with non-profit and mental health organisations in organising workshops dedicated towards wellness and self-care.
10. What are your hopes for the future? Where would you like to take Daeof?
We would like to be in established stores around the UK and Europe in the very near future, whilst being recognised for being activists and advocates for mental health and wellness.