Rubino talks collaboration, her inspiration and the importance of community in craft
Growing up, Daniela Rubino would sit and watch her dad build cabinets. Fascinated by carpentry and her father's near magical ability to pour himself into these physical creations. Sometimes she would offer to help, eager to be folded into this mystical process. "I always wanted to be exactly like him." She writes to me in an email.
A few years on, and one degree in Fine Art Sculpture later, Rubino runs her own bespoke furniture business. Fuelled by an interest in "finding the balance between sculpture and functional objects", her work is tries to capture the moment when great art becomes good design.
Alongside furniture design, Rubino teaches workshop classes in mould making, casting and welding. "Teaching is a great way to interact with others," she says, "which is really important for me as I spend most of my time working alone."
Building a solid community of craft-makers has also been important for Rubino. Social media gave her a warped view of the industry. "When I moved from working in a studio alone to moving into a shared space/workshop, I realised people face the same barriers and problems as me. When I was working alone I thought the problems I faced were down to me and only I was facing these issues, everyone else seemed to be getting on really well."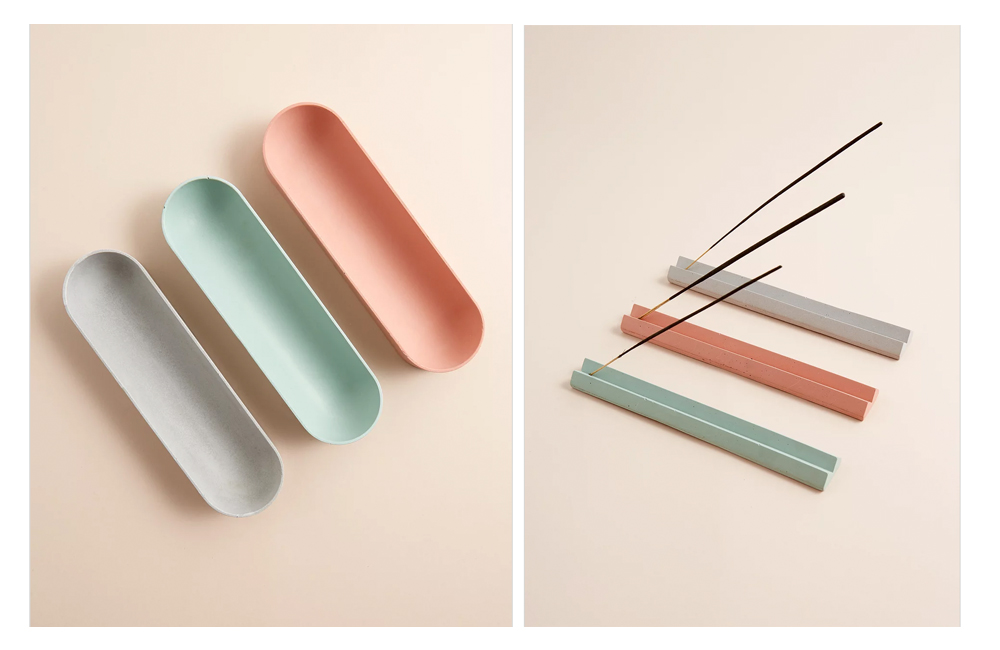 Last year, Rubino collaborated with design influencer Sarah Akwisombe and produced a series of neon-trimmed, concrete oil burners. "The collaboration with Sarah was really fun and brought out a product we are both really proud of. We spent a lot of time talking and bouncing ideas around at my studio. I would never have dreamed of using neon bright colours within my work. So it was great to explore something new and out of my comfort zone."
Rubino's advice for those starting out is to try and strike a balance between commercial and experimental. "I started out pretty fearless continuing my work making large sculptures, these bold big structures. Then the fear crept in. I need to earn some money if I want to continue this." Rubino began making things she knew she could sell easily, but felt herself "drifting" from her original motivation. But this diversion, she admits, did lead her to new materials she might not have worked with otherwise. Like every profession, it's about cultivating a happy medium.
View and shop Daniela's products here!
Sign up to our newsletter to hear the latest news on not just a shop, our designers and artists.