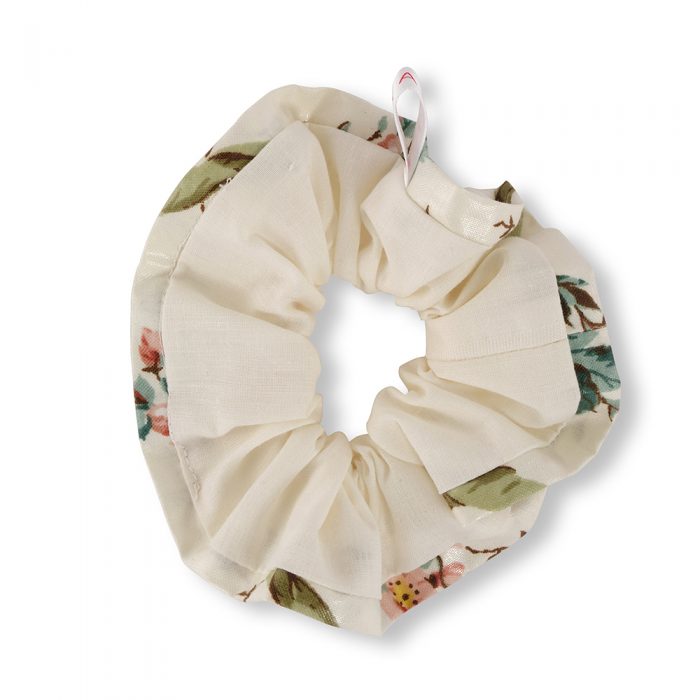 Rafin Jannat is multidisciplinary fashion designer with a background in sustainable and ethical craftsmanship. She won the Global Change-makers award for her ethical fashion practices.
Her mission is to create more conscious modular fashion while preserving and educating about endangered crafts from her Bengali and Italian heritages.  
Prior to creating her graduate collection, Rafin travelled to Bangladesh to work with artisans from crafts that are in risk of becoming extinct if not embraced. This led to creating the label Jarafin and opening a studio in London.
We spoke to Rafin about her work and inspiration. Read below what she had to tell us.
What attracted you to your craft?
I enjoy creating clothing and accessories as part of my label named Jarafin. I wanted to create a limited-edition accessory collection for NJAS that is more accessible to the public and coincides with my values & ethos.
What does your typical day look like?
Due to the nature of my work, I don't exactly have a typical day. I am Design and Planning Curator for an ethical & sustainable high-end luxury fashion label based in London. After work and on my days off I work in my studio towards developing my brand. This includes design development, toiling, textile sourcing, dyeing or embroidering. I also enjoy collaborating with other fellow creatives and offering sustainable design consultancy too.
Does your product have an environmental focus?
Each Jarafin piece is designed and made with environmental and ethical consideration at its forefront. For instance, each scrunchie is made by myself in my studio and I use organic GOTs certified natural elastic, organic, vintage and deadstock cotton or silk to create them. All materials are sourced within UK & Europe.
What is the USP for your products? 
The unique selling points of these scrunchies are the combination of high-quality materials and finishing skills that make each scrunchie a timeless piece. This type of attention to detail is often missing in mass produced hair accessories.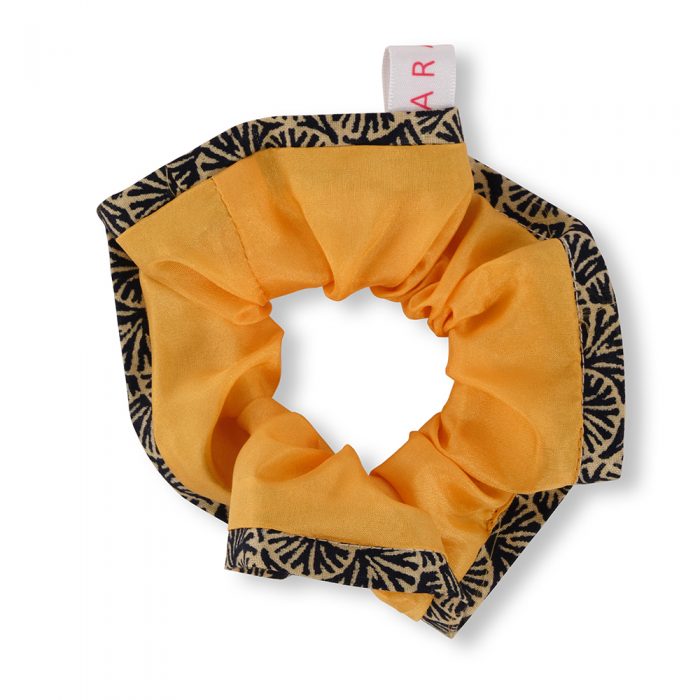 Where do you find your inspiration for designs? 
My designs are inspired from my Italian and Bangladeshi heritages and my ambition to support conscious crafts that are dying out.
Please can you provide a little more info on how your interest in design started and developed?
I have a background in fine arts and languages. I had a fascination for fashion design since young age but were told by family that this cannot be an option for me. UAL was offering some extra curricular fashion courses during my first year of college. My curiosity pushed me to give it ago, I discovered that this was my true call. Soon after, I started gaining work experience in the fashion field to prepare my portfolio despite being heavily discouraged by family and college tutors.
Do you have any favourite items in the collection?
My favourite item in this collection is the CHA-PATHA scrunchie. I love earthy tones!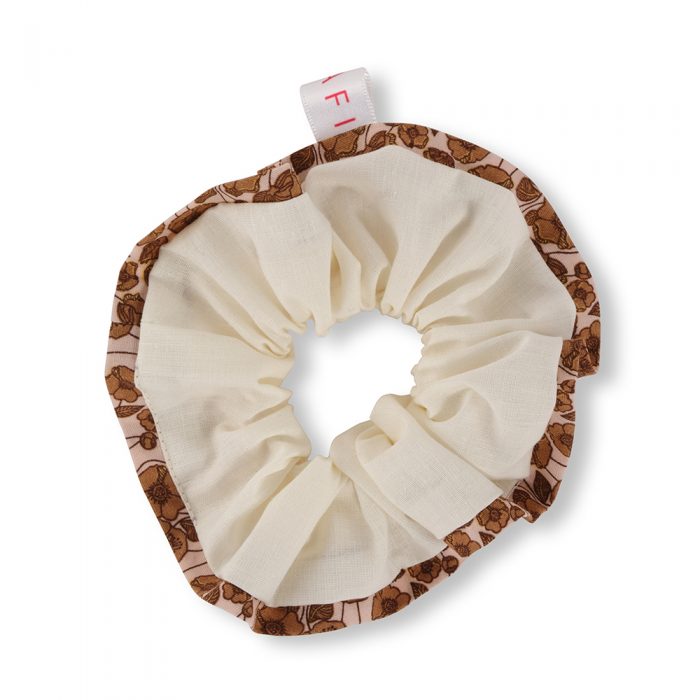 How would you summarise your collection in a few words? 
I describe it as fresh, crisp and timeless.
Does your work have a social impact?
Yes, I do my best to ensure that each aspect of the work I do contributes positively for the society. I believe that that true conscious fashion cannot exist without ethical considerations. As part of Jarafin, I enjoy offering traditional craft techniques workshop to the community near my studio and also deliver guest talks to prospect new students at London College of Fashion.
What are your hopes for the future/ where would you like to take your design career/ collection?
At the moment I am working towards launching Jarafin in the near future. Once the label officially launches with a new clothing and accessories ready-to-wear collection, I hope to showcase and stock Jarafin in a variety of influential stores including NJAS.
Any other thoughts?  
I would like to take a moment to express my gratitude for this wonderful opportunity. When I was a student at UAL, I always dreamed of being able to stock my work at NJAS. I would like to thank the whole NJAS team for supporting me throughout the whole process.