Letter Box Theater is led by three UAL Alumni. All 3 graduated from Chelsea College of Art & Design together in 2019 for their bachelor degree in Graphic Design and Communication. Junyan then went to London College of Communication for her masters in Animation, graduating in 2022.
Letter Box Theater is a creative collective. Inspired by Asian traditional cultures, the trio produce animated short films and present them to the audience through the bespoke printed display. Their mission is to reminisce the magic of those pre-television entertainments while celebrating modern digital gadgets.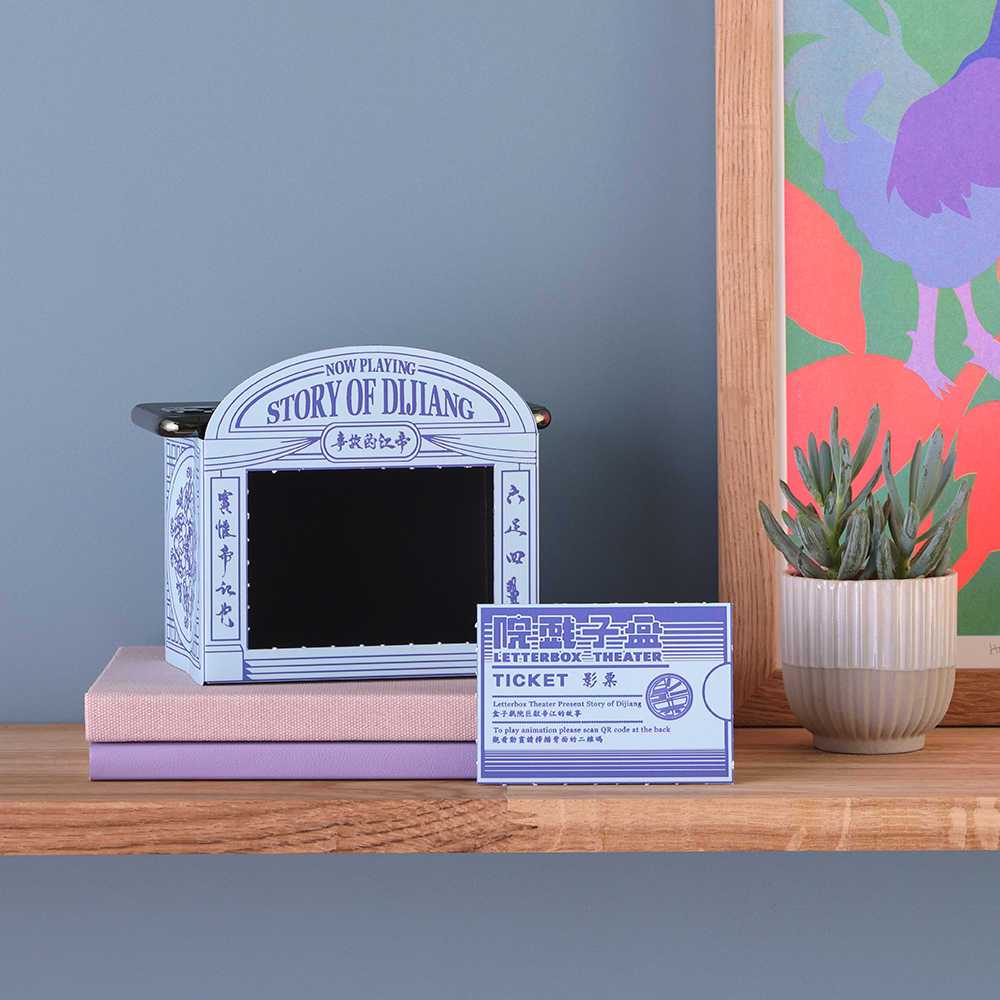 Dijiang's Tale
Letter Box Theater is a viewing experience that comes to you flat packed. It's a letter, it's a box, it's a theater! Use your phone to project a hologram of the exclusive, award nominated animation: Dijiang's Tale.
Inspired by Chinese classics Zhuangzi, the film tells the story Dijiang, a faceless god who enjoys music and dance. They lived a simple mountain life until two other gods decided to give Dijiang the one thing they're missing – a face.
We spoke briefly to the collective to find out a bit more about their work.
What attracted you to your craft?
In 2021, the pandemic brought us together to search for alternative ways to explore creative experiences. The frustration with the limitation of entertainment at home led us to explore the idea of the cinema coming to your home. Not in a format with our flatscreens or laptops but instead with the magic of pre-television entertainment.
What is the USP (unique selling point) for your products?
It is a tribute to the long-forgotten tactile amusement as well as a celebration of the digital gadget.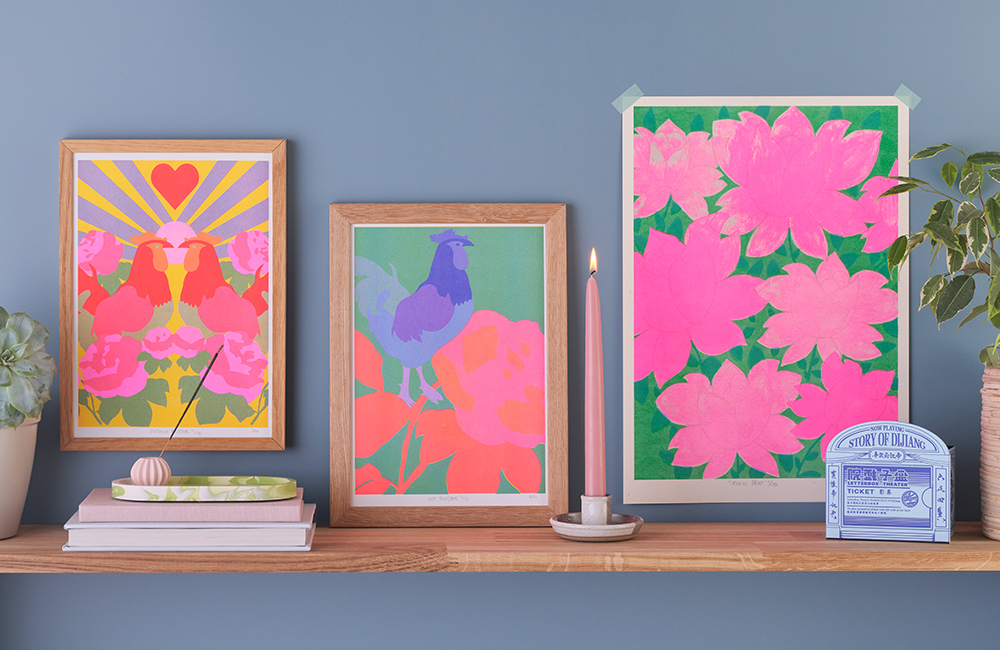 Where do you find / source your inspiration for designs?
Our own identities, as well as our personal experience of nostalgia were the main influence for our inspirations. Though each of us come from different cultural backgrounds, we share mutual appreciation for traditional asian culture. And that drove us together to investigate our own take on presenting traditional asian culture to a broader audience, with a contemporary twist.
The product is a celebration of our sentimentality. The design on the box took inspiration from the architectural features of Hong Kong cinema establishments. The idea of creating a mobile theater was inspired by Kamishibai, a Japanese form of traveling street theater. And the story of our short film was adapted from the Chinese Taoism classic Zhuangzi.