Trini is a versatile graphic designer and visual communicator originally from Chile but currently based in London.
She enjoys exploring different techniques both in digital and print formats, as well as working with different topics especially if these have a social context. Trini also works as a freelancer using design and illustration to make visually accessible information in a creative way.
We spoke to Trini about her work and inspiration. Read below what she had to tell us.
What attracted you to your craft?
I am a very curious person and, whenever I have the time, I like to explore my abilities in different kinds of ways.
What does your typical day look like?
I try to wake up early, do a bit of journaling and plan my day ahead (lots of to-do lists). After breakfast (an essential moment of my morning), I am ready to sit and start my working day.
Does your product have an environmental focus?
I worked with a printer that uses only paper 100% recycled and is committed to carbon neutrality.
What is the unique selling point for your products? 
These posters follow a process that goes from hand-draw to vectorial illustration with digital texture finishes. As these are full of details create a fun experience when seeing them, for instance, hanging on a wall.
Where do you find your inspiration for designs? 
I tend to walk through the city a lot, taking pictures and visiting different exhibitions, factors which I believe can be unconscious sources of inspiration.
Please can you provide a little more info on how your interest in design started and developed?
I come from a family where art and design were always present, so from an early age I had visual stimulation and I was constantly encouraged to make new things.
Do you have any favourite items in the collection?
The poster of London, since is the first one I did.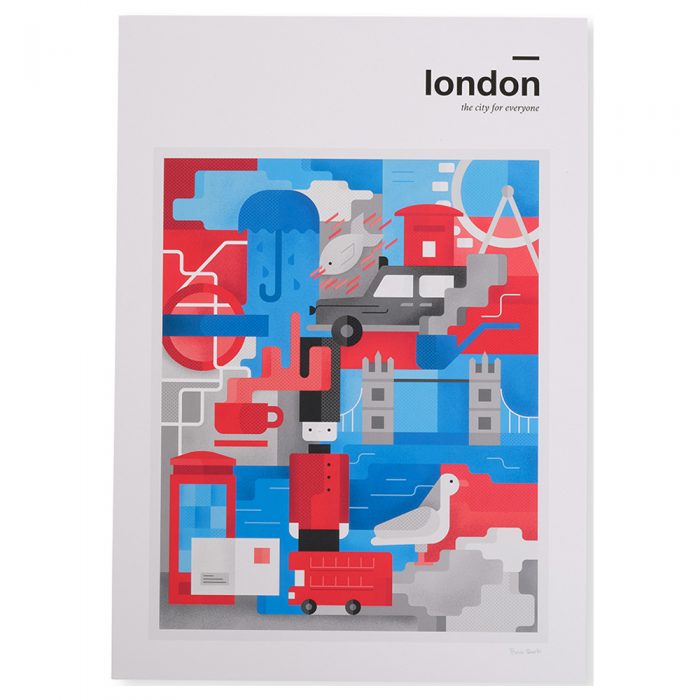 How would you summarise your collection in a few sentences? 
It is a homage to – what I consider to be – the main capitals in Europe, its main elements and what makes each city so special, highlighting this also in one sentence. 
What are your hopes for the future? 
I would like to keep exploring visual techniques and develop more self-initiated projects, aiming that these can have a bigger social purpose. 
You can see all of Trini's work here.