Our latest window display showcases the talents of students studying MA Interior Spatial Design at Camberwell College of Arts. They were asked to design origami papers based on the prompt 'patterns of power' and inspired by the University of the Arts London Digital Collections. Out of over 100 submissions, 9 were selected for sale in not just a shop as a limited edition.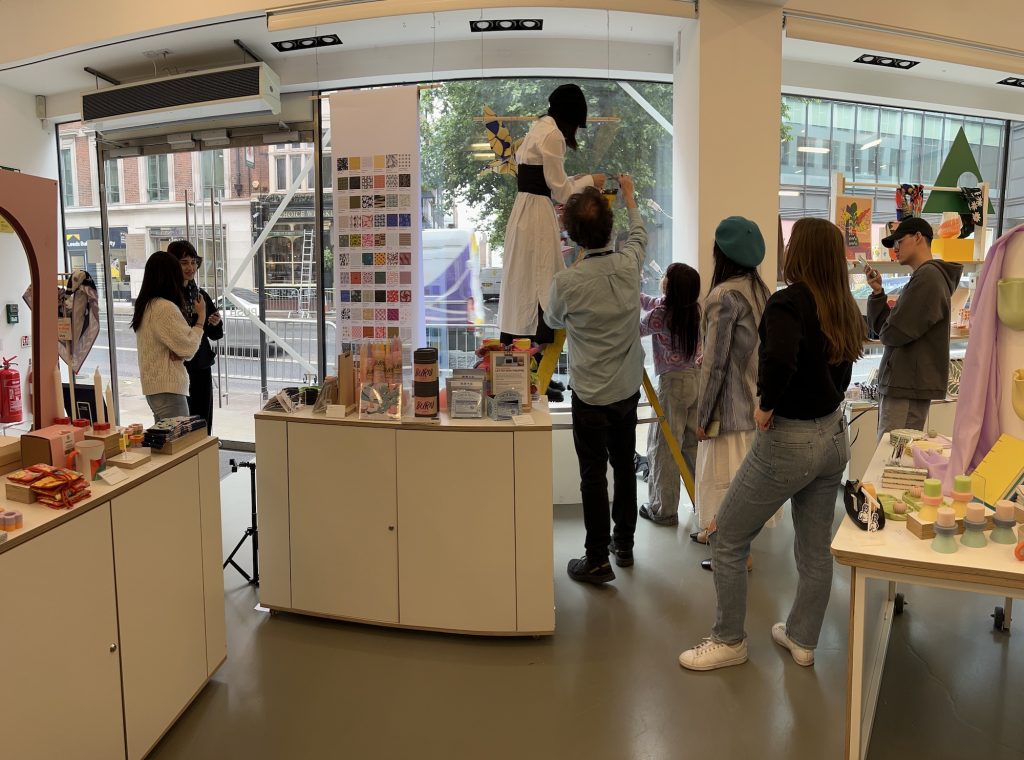 Students chose an object of interest from the digital collection as inspiration. They then used it as a pattern for an origami paper display. Origami was an opportunity for the students to explore and experiment with patterns and space. The panel chose 9 designs based on pattern harmony, colour and scale.  The selection varies in visual rhythm, referencing a 1984 Degree Show Slide to an Annual dinner and social evening three from the Tom Eckersley Collection, a Rice Sickle, Net Needle, Tonsil Guillotine, Cake Tray and Pasta Cutter from the David Usborne Collection, a decorated Danish book cover and an artwork from the UAL Art Collection. Each pack has 50 papers (15cm x 15cm), 5 of each pattern alongside a collective pattern.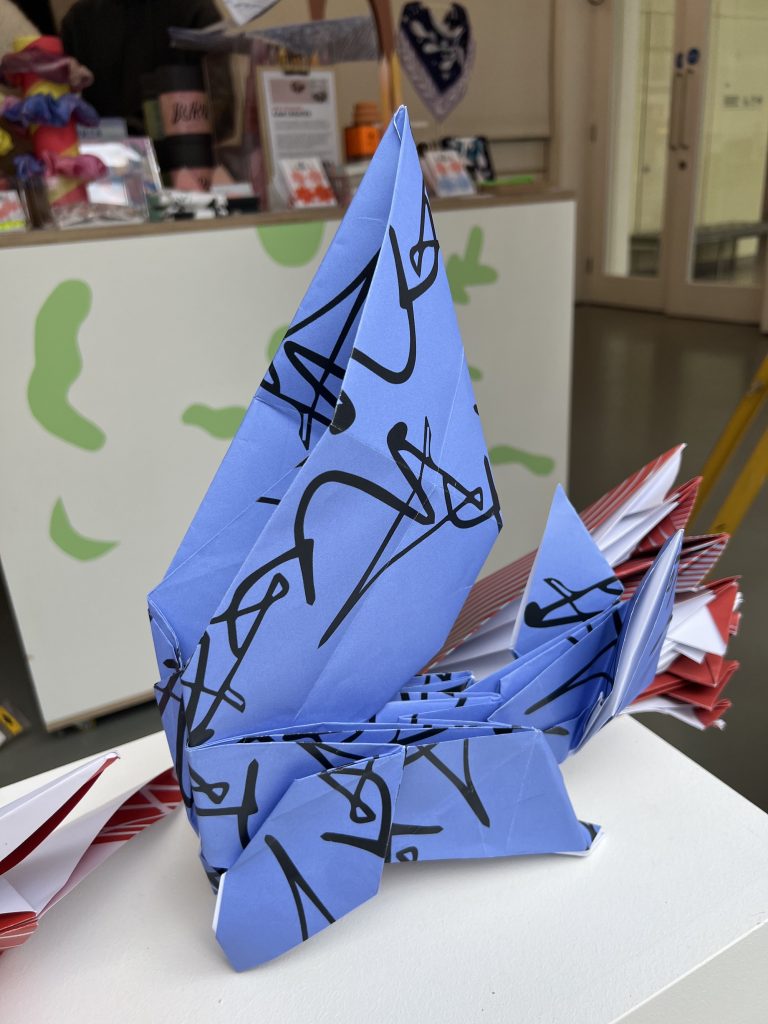 This project was run in collaboration with Mini Moderns and Aldgate Press. Keith and Mark from Mini Moderns are, among other things, Peckham-based wallpaper designers and print designers. They offered guidance and advice to the students, discussing the professional aspects of operating in the world of print and interiors. Aldgate Press printed our limited edition origami papers, which are available to purchase in not just a shop.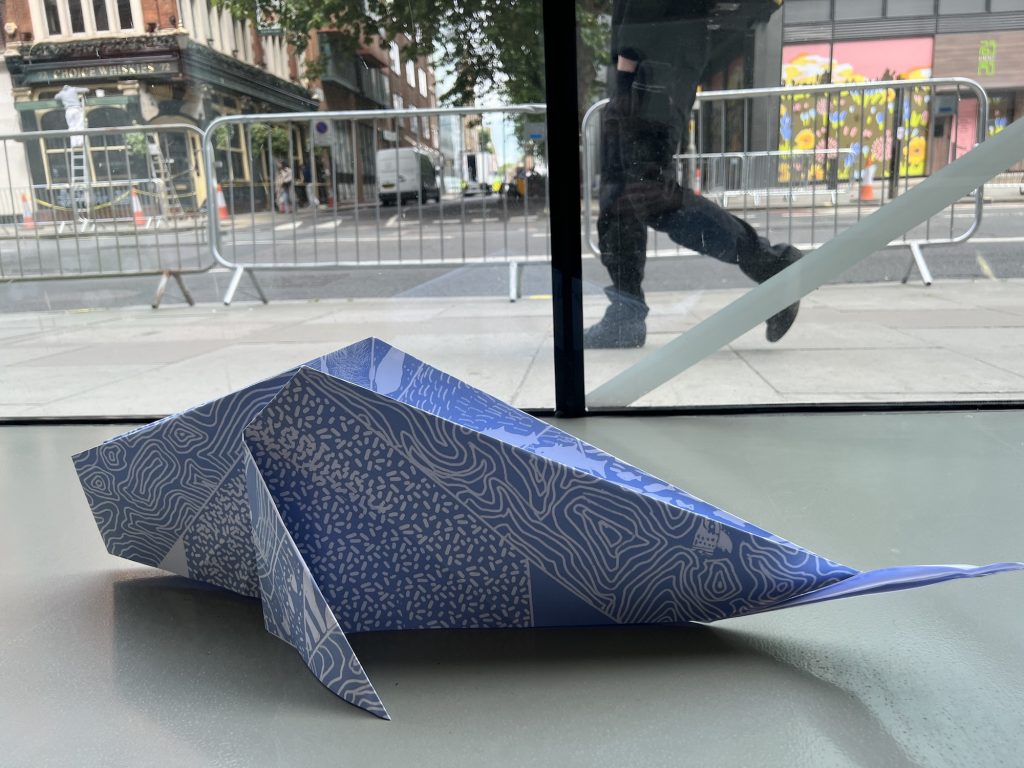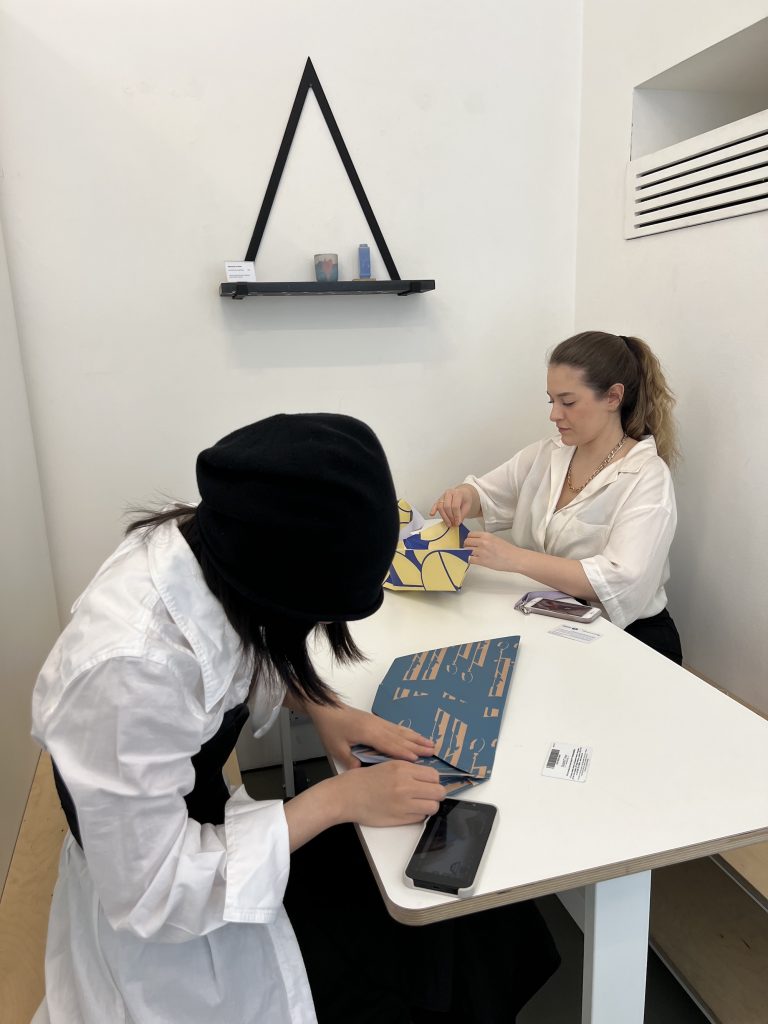 Collaborative projects offer students insight into the process of going from a design to a fully realised retail-ready product. Once the design project was completed and the paper was printed, students came together to create a beautiful window display of folded animals and all the designs showcasing the patterns and skills they had learned on this live brief in our shop window. The display will be available to view from 30 May 2022 – 30 June 2022. 
You can purchase a limited collection of origami paper featuring designs from these students both in-store and online.