Visit
not just a shop
272 High Holborn
London WC1V 7EY
(Closest stations: Holborn and Chancery Lane)
Shop Closure
Our online shop is open! We are currently closed in-store.
Online Orders
We will be able to ship items from the week commencing 19th April. We will also be open for Click & Collect. For standard information around delivery, shipping times, and our Click & Collect service, please click here.
Opening Hours
We are currently closed in-store.
Email: notjustashop@arts.ac.uk
Telephone: 020 7514 2277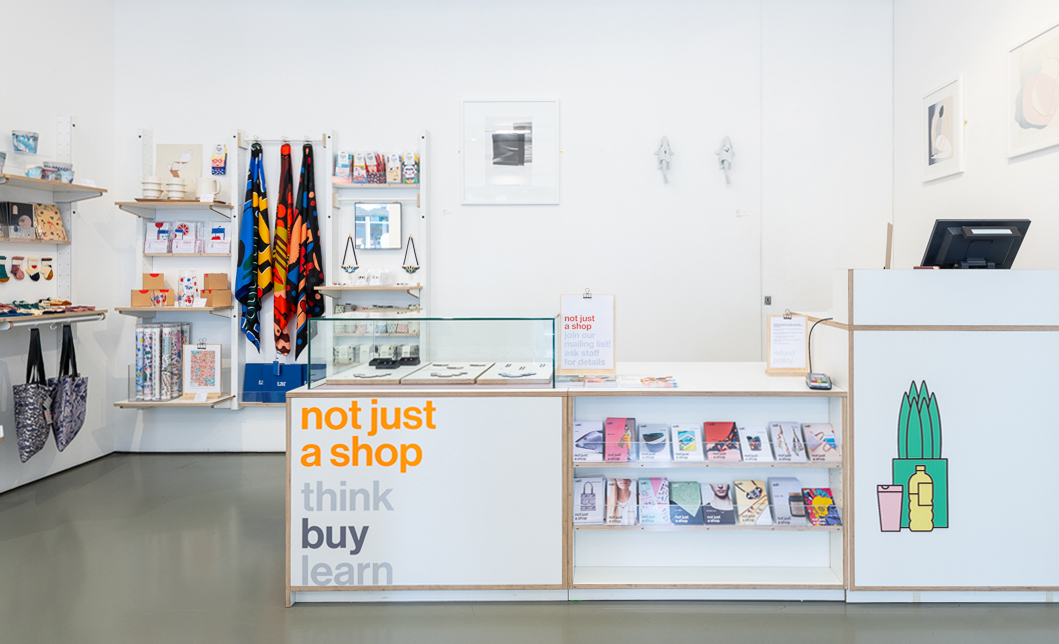 COVID-19 Precautions In Store
We take safety very seriously and have fully equipped our shop with several precautions in line with government guidance. We have: installed Perspex screens at our till point; implemented social distancing and a one-way stoplight entry system; increased frequency of cleaning and sanitization; and require that masks are worn indoors by all who are able.