Visit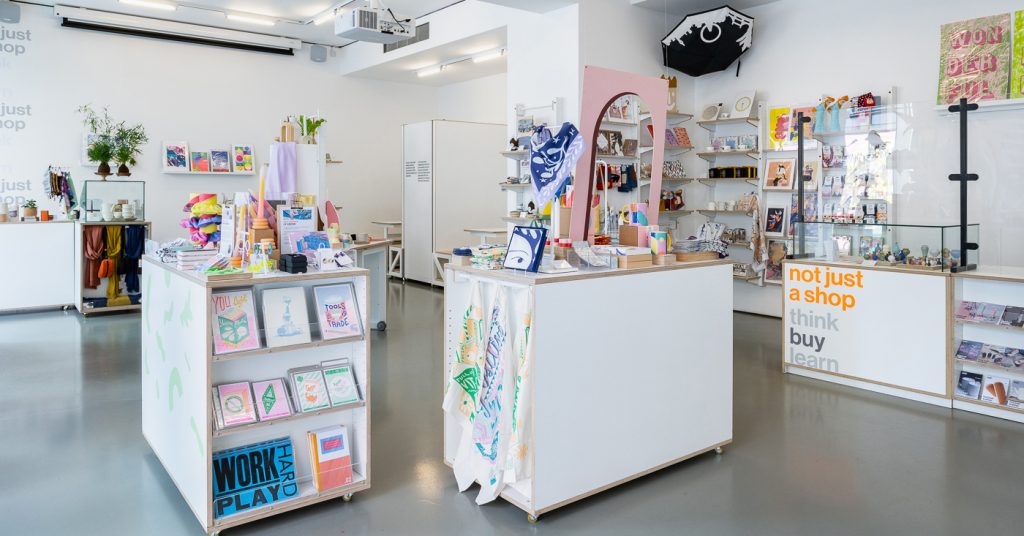 Not Just A Shop
272 High Holborn
London WC1V 7EY
(Closest stations: Holborn and Chancery Lane)
Opening Hours
Tuesday 11am-3pm
Wednesday 11am-3pm
Thursday 11am-3pm
We will be closed from Friday 23 December to Monday 9 January 2023 (inclusive)
Click and Collect
We are also open for click and collect. For standard information around delivery, shipping times, and our click and collect service, please click here.
Returns
If you would like to return or exchange an item bought in store between November and December 2022 please visit the shop during our open hours or contact us via email to arrange. Last date for returns 31 January 2023.
You can return products to us in their original condition (including packaging) and with proof of purchase within 28 days of purchase. You can also return products in person at our premises at 272 High Holborn London WC1V 7EY. Please see our Refund Policy for further details.
If you would like to discuss a return, please email the team at notjustashop@arts.ac.uk
COVID-19 Precautions In Store
We take safety very seriously and have fully equipped our shop with several precautions in line with government guidance. We have: installed Perspex screens at our till point; increased frequency of cleaning and sanitisation; and require that masks are worn indoors by all who are able.