not just a shop
272 High Holborn
London WC1V 7EY(Closest stations: Holborn and Chancery Lane)
Christmas Orders
Order by 17 December 2019 for delivery in time for Christmas.
Order by 22 December 2019 for collection in store by the 23 December 2019.
Christmas Opening Hours
Monday, Tuesday, Wednesday, Friday – 11am-3pm
Thursday (21, 28 November and 5, 12, 19 December) – 11am-7pm
Saturdays (7, 14, 21 December) – 11am-5pm
We will be closed from 24 December 2019 to 8 January 2020 inclusive for the Christmas holidays.
Standard Opening Hours
Monday to Friday (11am-3pm)
Email: notjustashop@arts.ac.uk
Telephone: 020 7514 2277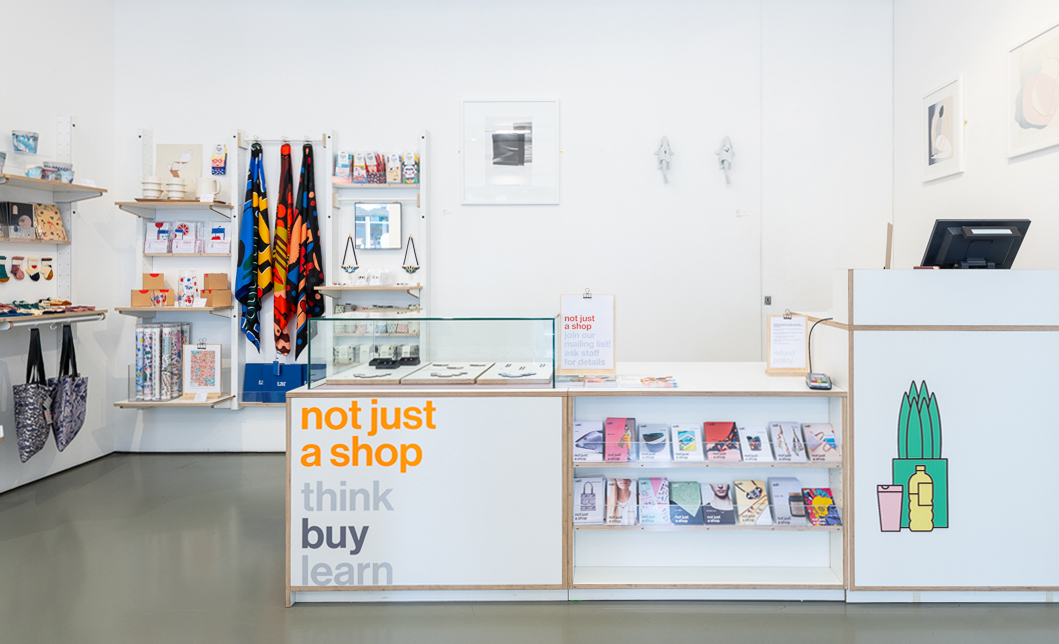 Managed by University of the Arts London's (UAL) Careers & Employability team, not just a shop is the place to discover unique home, fashion, giftware and artwork by UAL students and alumni. Students and alumni from all six UAL Colleges can submit their work to be considered for sale via our open calls. Outside of retail hours not just a shop is also a learning space; proceeds from sales are reinvested into supporting the next generation of creative students with their businesses through UAL's enterprise learning programme.