not just a shop
272 High Holborn
London WC1V 7EY (Closest stations: Holborn and Chancery Lane)
Shop Closure
Due to COVID-19 Tier 4 regulations, we are currently closed online and in-store.
Online Orders
If you place an order with us during this time, we anticipate that will not be able to ship your order until late February at the earliest. For standard information around delivery, shipping times, and our Click & Collect service, please click here.
Opening Hours
We are currently closed.
Email: notjustashop@arts.ac.uk
Telephone: 020 7514 2277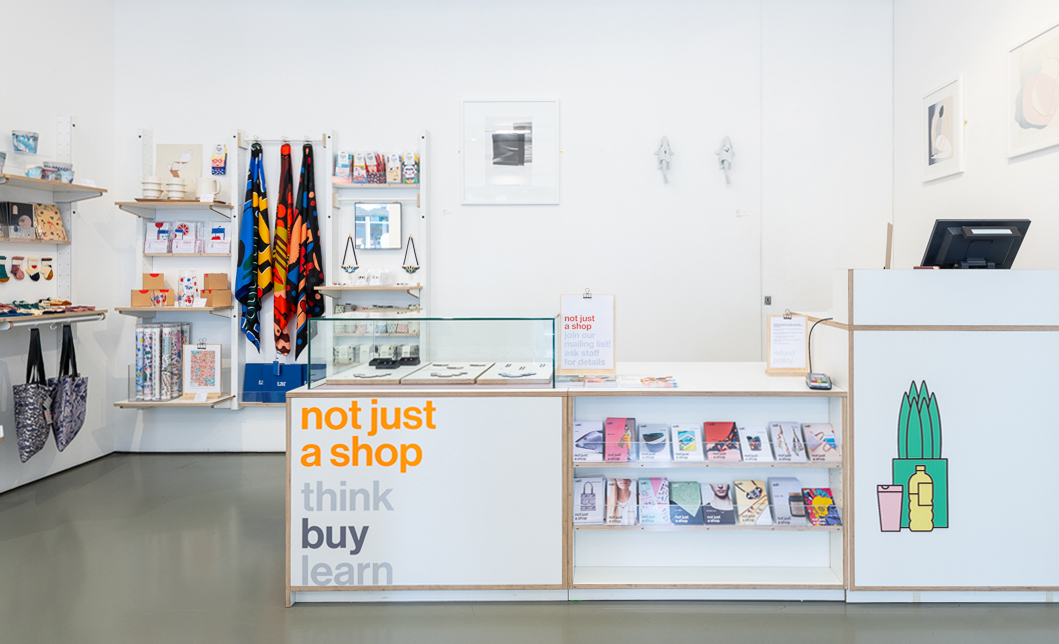 COVID-19 Precautions In Store
We take safety very seriously and have fully equipped our shop with several precautions in line with government guidance. We have: installed Perspex screens at our till point; implemented social distancing and a one-way stoplight entry system; increased frequency of cleaning and sanitization; and require that masks are worn indoors by all who are able.