We've welcomed six new fine artists to not just a shop! The new collection includes sculpture, photography, drawing and digital print. See them all in store now until the end of September…
Frederic Anderson
MA Fine Art, Wimbledon College of Art, 2017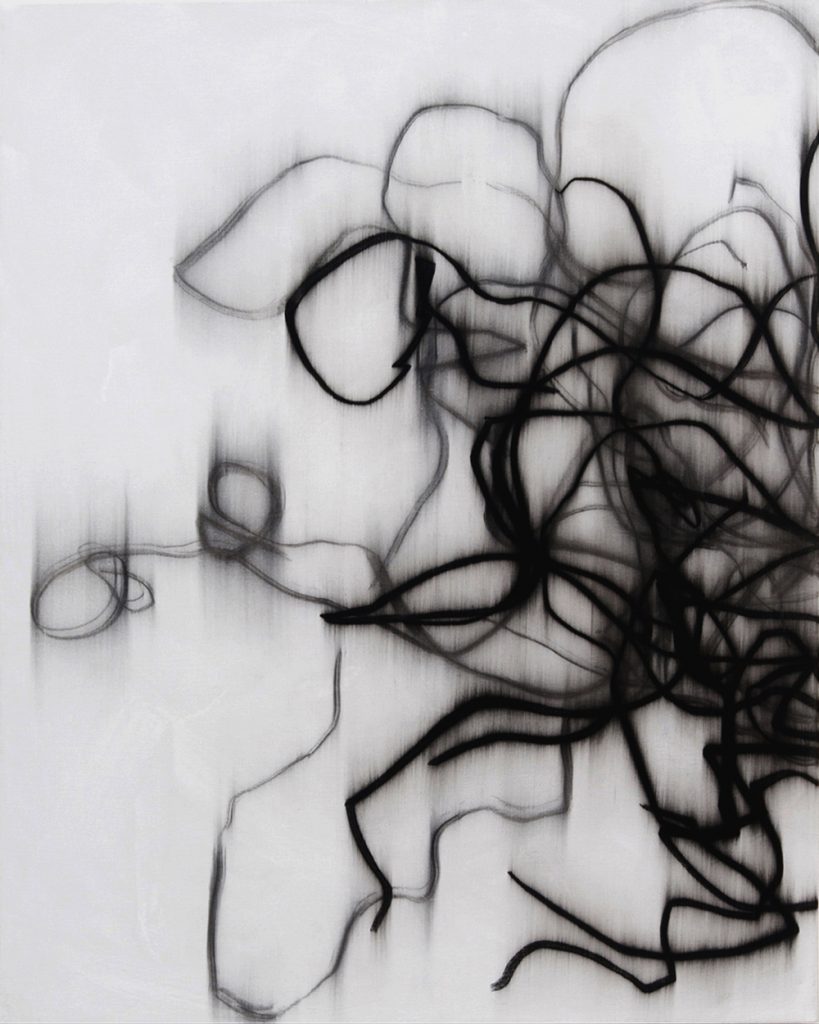 A way of expending the self without becoming a multiple
Charcoal on linen, 100 x 80 cm
Frederic Anderson works with a self-referential visual language in which lines, doodles and gestures open spaces of inarticulate emotional expression. Of things and spaces beyond reach, ungraspable, poetic and poised on the verge of becoming.
Graduating in 2017 from Wimbledon College of Art, he was the winner of the Metro Mentorship Award and was shortlisted for the inaugural edition of the Tiffany Outset Studiomakers Prize. Since graduating, he has exhibited across London and continues to develop his studio practice.
Sara Scalzotto
BA Sculpture, Camberwell College of Art, 2012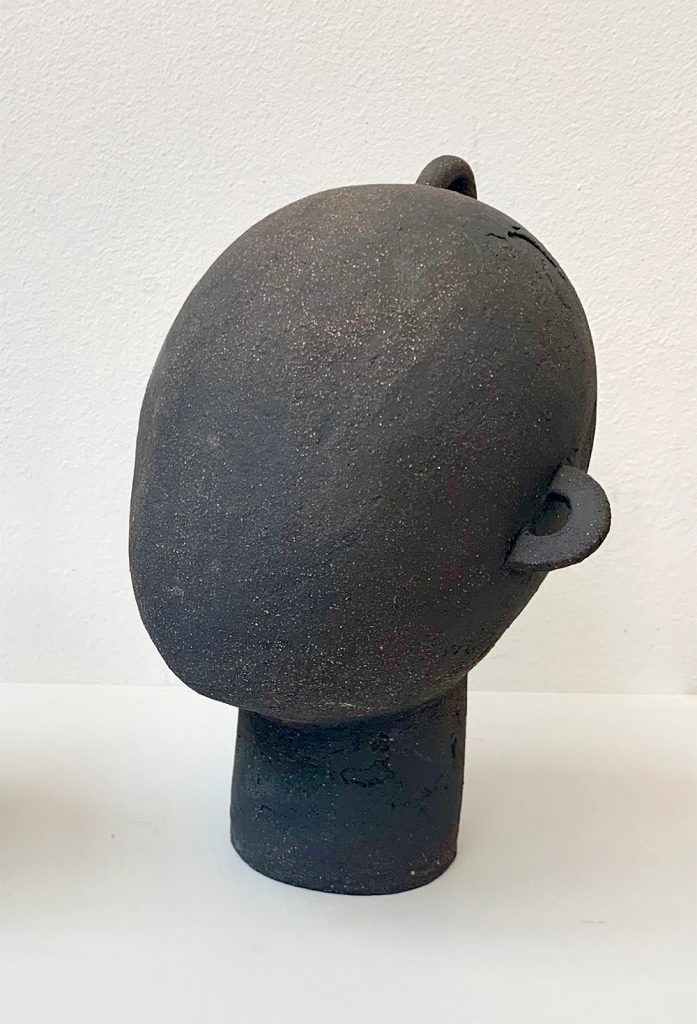 Hook Head II
Vulcan clay, 15.5 x 12.5 x 10.5 cm
Sara Scalzotto is a London based artist working in ceramics and mixed media. Her ceramics re-stage anthropomorphic forms with discordant decorative elements to explore how memory and history are lived through the body. Her most recent body of work presents a series of abstract and highly stylised head portraits. Simultaneously familiar and uncanny, the sculptures foreground self-identity as a private and collective act informed by imagination, dreams and misunderstanding.
Graduating from Camberwell College of Art in 2012 and with a Masters in Cultural Studies, Sara has recently exhibited at the Barbican as part of Barbican OpenFest.
Susannah Bolton
BA Drawing, Camberwell College of Art, 2015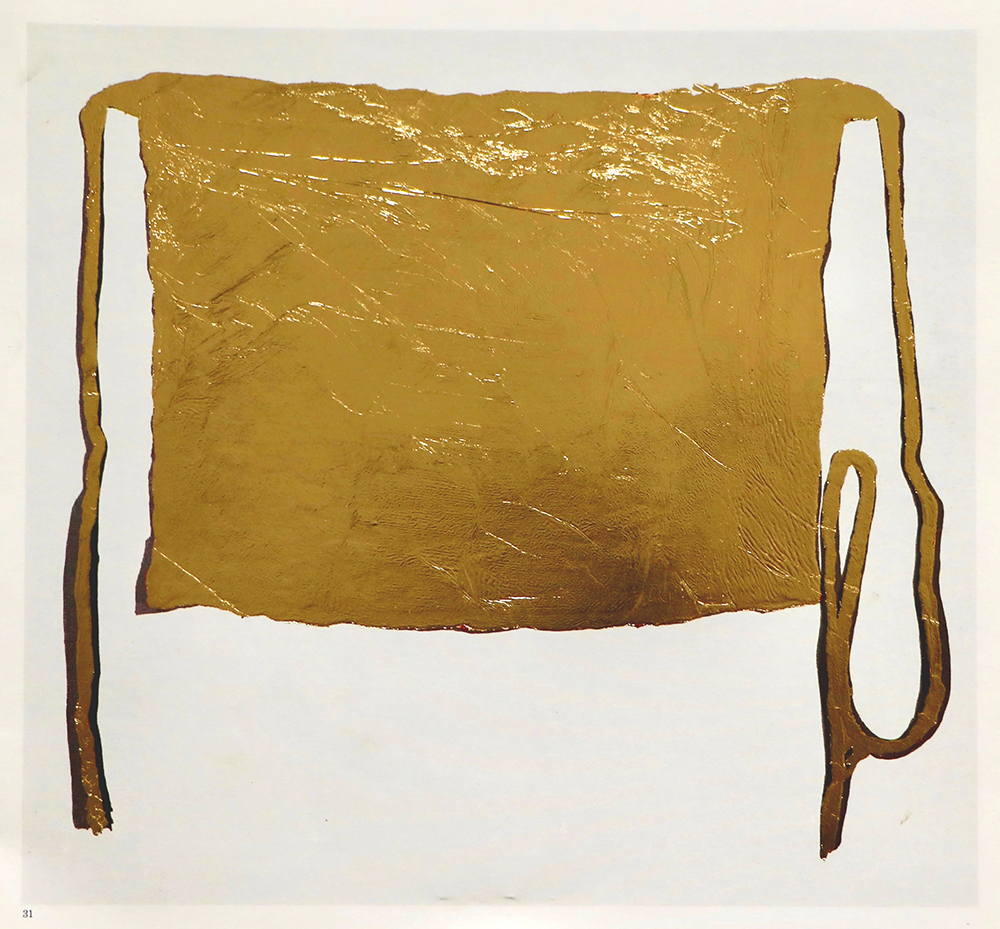 Gilded rug 6
Gold leaf on paper, 20 x 18 cm
Hailing from the Outer Hebrides, Susannah Bolton's work develops from an exploration of personal and collective relationships to landscapes. Geological interests interact with domestic influences: excavating chalk in a residential cul-de-sac, running over the peaks and valleys of an unmade bed. These meditative enquiries are either drawn out or expressed in a range of media, as feels appropriate. Be that on paper, in video, or in three dimensions.
Susannah's work has been exhibited internationally, including the UK, Germany and Iceland.
Euan Baker
BA Print and Time Based Media, Wimbledon College of Art, 2016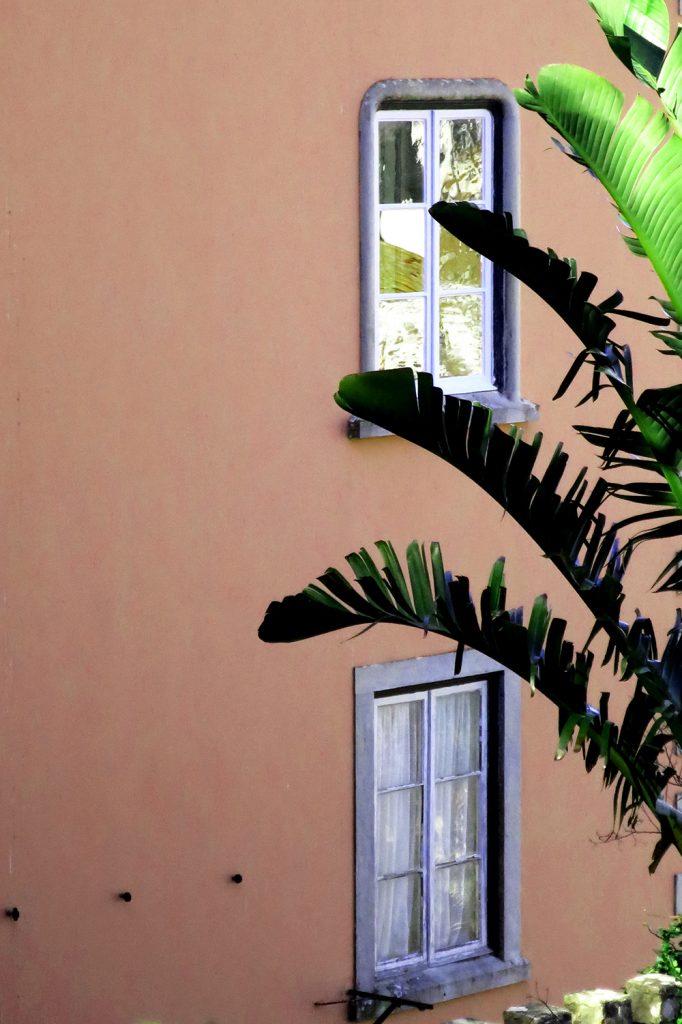 Sintra 1
C-type digital print, 29.7 x 42 cm
Edition of 5
Euan Baker's photography tends to focus on the un-noticed creaces and corners of the places he travels to. Rather than focusing on the obvious, he likes to look just to the side and to capture the essence of a place with an air of ambiguity and mystery, in the simplest way possible.
Noriko Okaku
BA Fine Art, Chelsea College of Art, 2003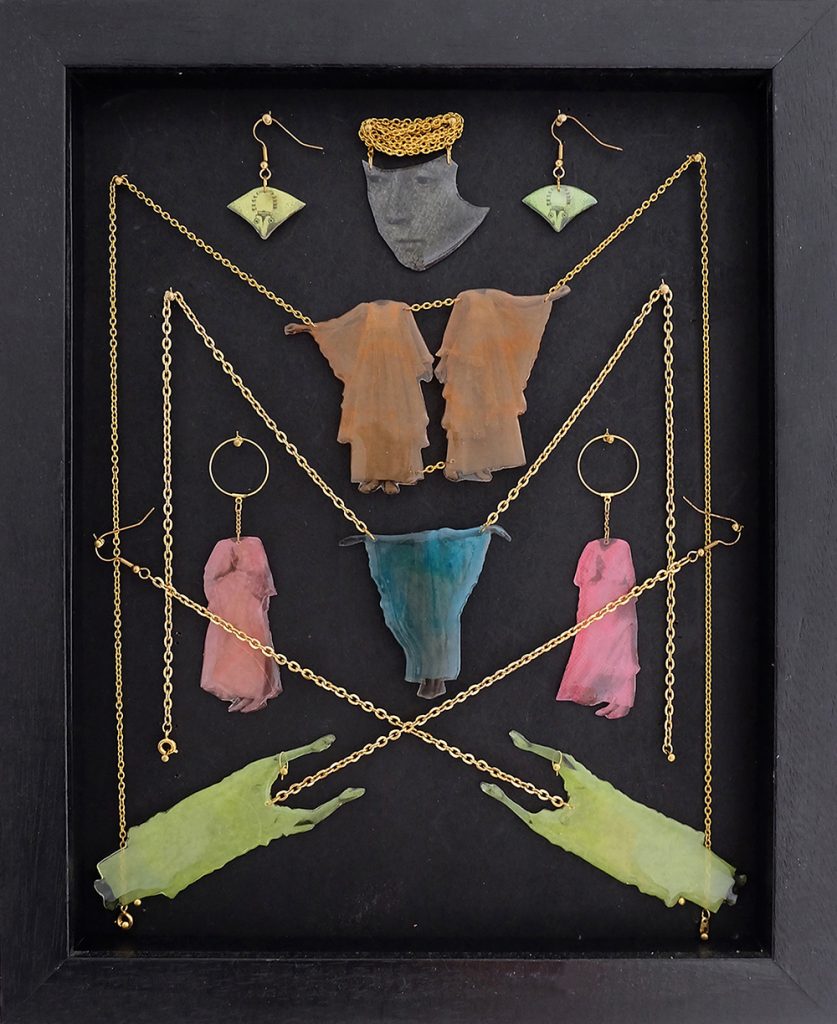 The Allegory of Mrs Triangle
Resin, original paper cut out and steel
32 x 27.5 cm
Animation artist Noriko Okaku has been working on transforming her animation work into tangible objects. Her interest is to reveal the existence of impalpable reality by using collage techniques. In other words, to evoke imaginary landscapes within ourselves by spotlighting the space between, where nothing seems to exist.
Graduating in 2003 from Chelsea College of Art, Noriko has won Beck's Futures Student Prize. Her work has been presented in several solo and group exhibitions internationally, in the UK, Germany, Japan and Russia. Her film work has been screened at several international film festivals.
Tammy Smith
MA Printmaking, Camberwell College of Art, 2019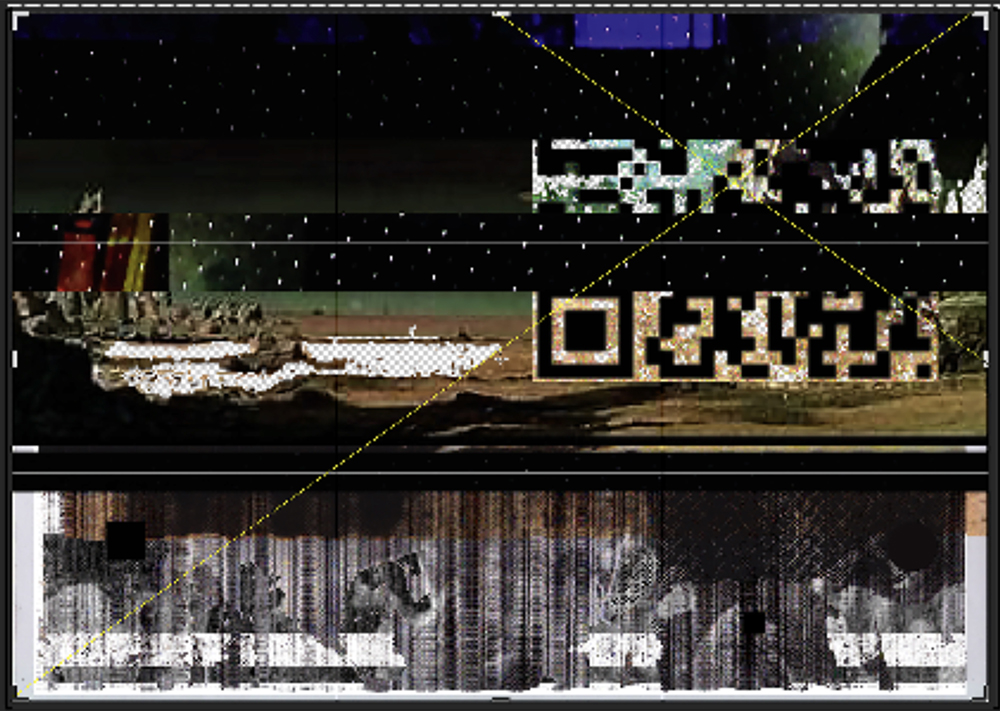 Digital Dialogue 1
Digital Inkjet print, 44 x 32 cm
Edition of 10 , Camberwell College of Art, 2019
Tammy works as a freelance digital artist in visual effects, and creates surface deep, pixel-perfect images. By contrast, her own practice explores randomness, notions of what is real. She combines photographs with printmaking processes to entropy and the physicality of objects. Does the camera lie? How do we perceive an image to be? Tammy is interested in obscuring, working in layers to obliterate meaning, this ambiguity creates new narratives for the audience. More recently Tammy has started looking at the concept of the imaginary landscape, and is inspired by artists such as Victoria Aherns, Thomas Ruff, Hito Steyerl and Wade Guyton.
Tammy will complete her MA in Printmaking from Camberwell College of Arts in 2019. She has shown her work at group shows including the Bankside Gallery, Lacey Contemporary and the Art Pavilion with the East London Printmakers.
Head to not just a shop to see the full range. All artworks are on display and available to buy from not just a shop until the end of September.