Cowgrl is a crochet business run by Maisy Crawford, a textile designer specialising in Knit. The crochet pieces are inspired by festival culture and everyday maximalism. She makes each piece by hand. Maisy finds inspiration from the joys of the summer season and the nostalgia of fond memories at festivals with friends.
What attracted you to your craft?
I started making during the national lockdown in 2019. It was the perfect way to pass the time when there was nothing else to do.
What does your typical day look like?
I am still studying my final year of my university degree so most of my day is spent doing coursework for that and juggling my business along the side.
What is the USP (unique selling point) for your products?
My business and all of my products are solely run, designed and produced by me in the UK.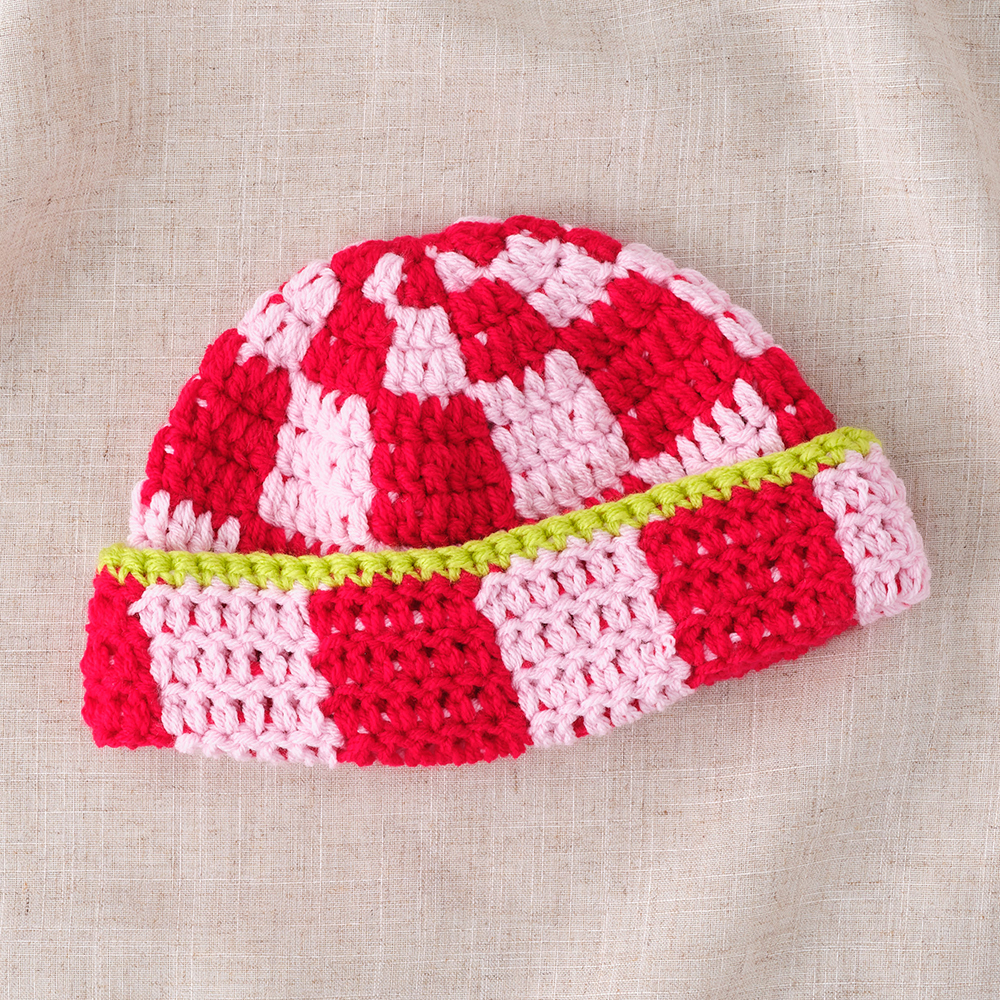 Pink and Red Checked Crochet Beanie by cowgrl
Where do you find inspiration for your designs?
I find inspiration in parties, events and celebrations. I love the bright and fun colours found during these times and I think that this reflects clearly in my work.
Please can you provide a little more info on how your interest in design started and developed?
I wanted to start making festival pieces for myself for when the pandemic ended and festivals resumed, it was only after making my third or fourth piece that my friends suggested I started to make pieces to sell and the rest followed.
Do you have any favourite items in the collection?
The black and white is my favourite despite the red and pink being more successful.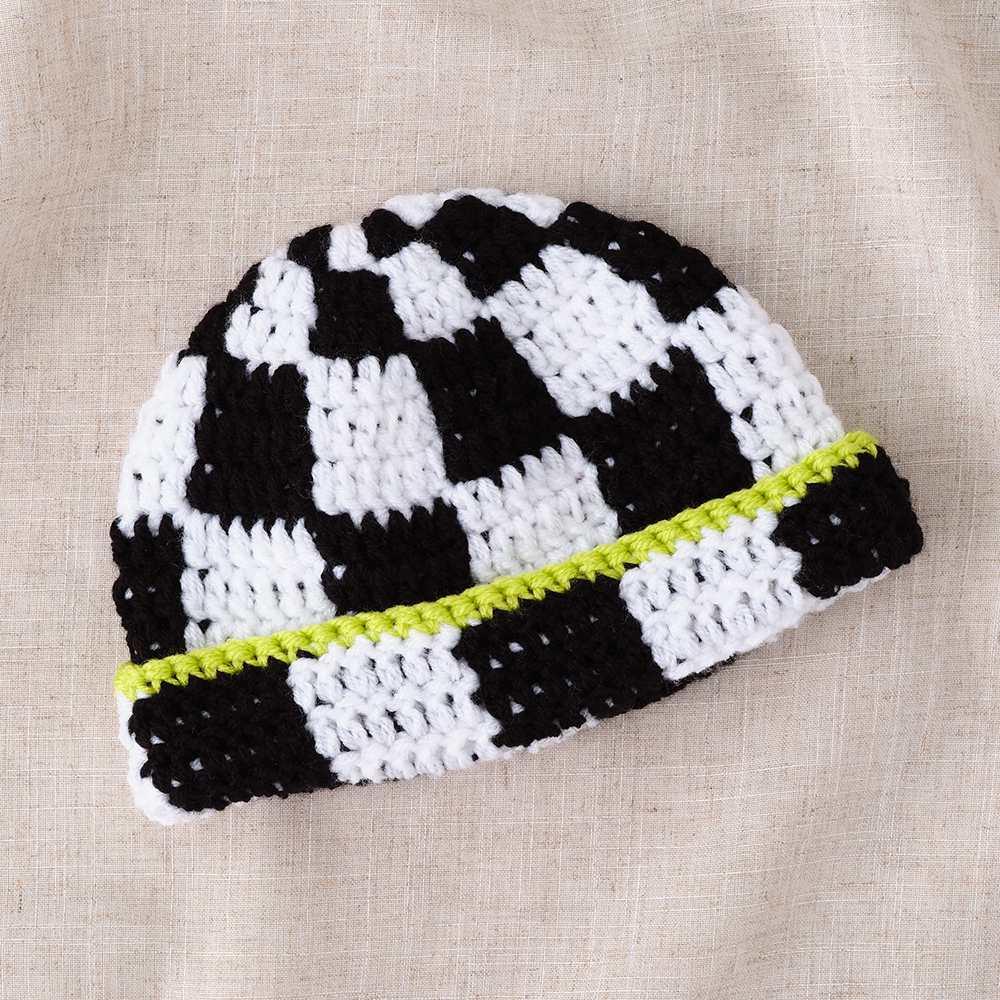 Black and White Checked Crochet Beanie by cowgrl
What are your hopes for the future? Where would you like to take your collection?
I want to ideally get to the point where I can make things I like and people invest in my brand
and style.