Ly Leova is a Czech illustrator with Vietnamese heritage based in London. Her diverse cultural background and Eastern spiritual influence mixed with Western philosophies allow her to approach work with a unique lens. As a dancer, Ly enjoys combining various art fields and uses her experience and knowledge to inspire her illustration work.
Ly's work often explores the surreal and the subconscious. A dreamer and a storyteller, her narrative compositions reflect on our world by imagining new worlds filled with quirky characters. To counter the surreal, she also enjoys exploring the mundane and capturing thumbnails of our everyday life in her still life compositions.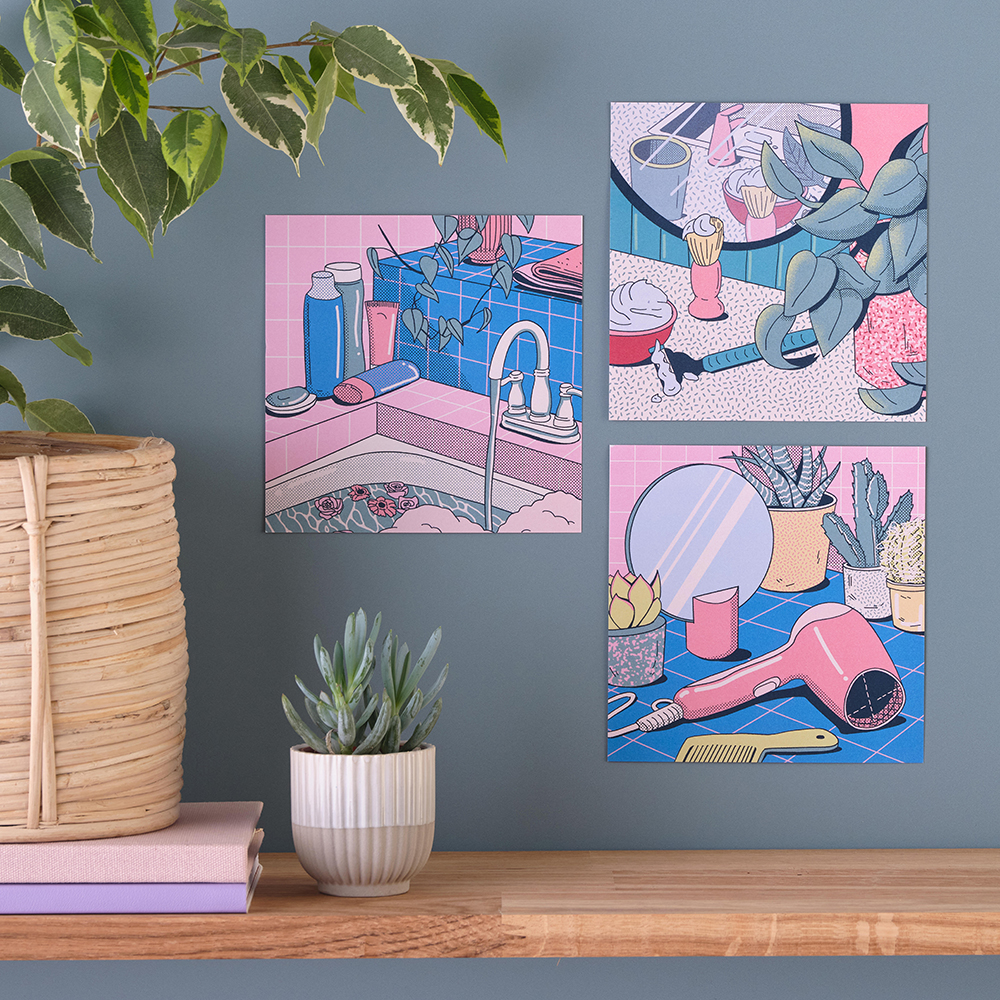 Bathroom Tings Series by Ly Leova
Her work is very playful, often characterised by bold patterns and vibrant colours influenced by the 80's & 90's aesthetics, pop culture and street culture. Versatile in style and medium, Ly mainly works digitally exploring the possibilities of illustration and sequential storytelling by experimenting with new technology and combining different media such as 3D, video games and VR to create immersive and interactive experiences for the audience welcoming them to her dream worlds.  
We spoke to Ly about her work and inspiration. Read below what she had to tell us.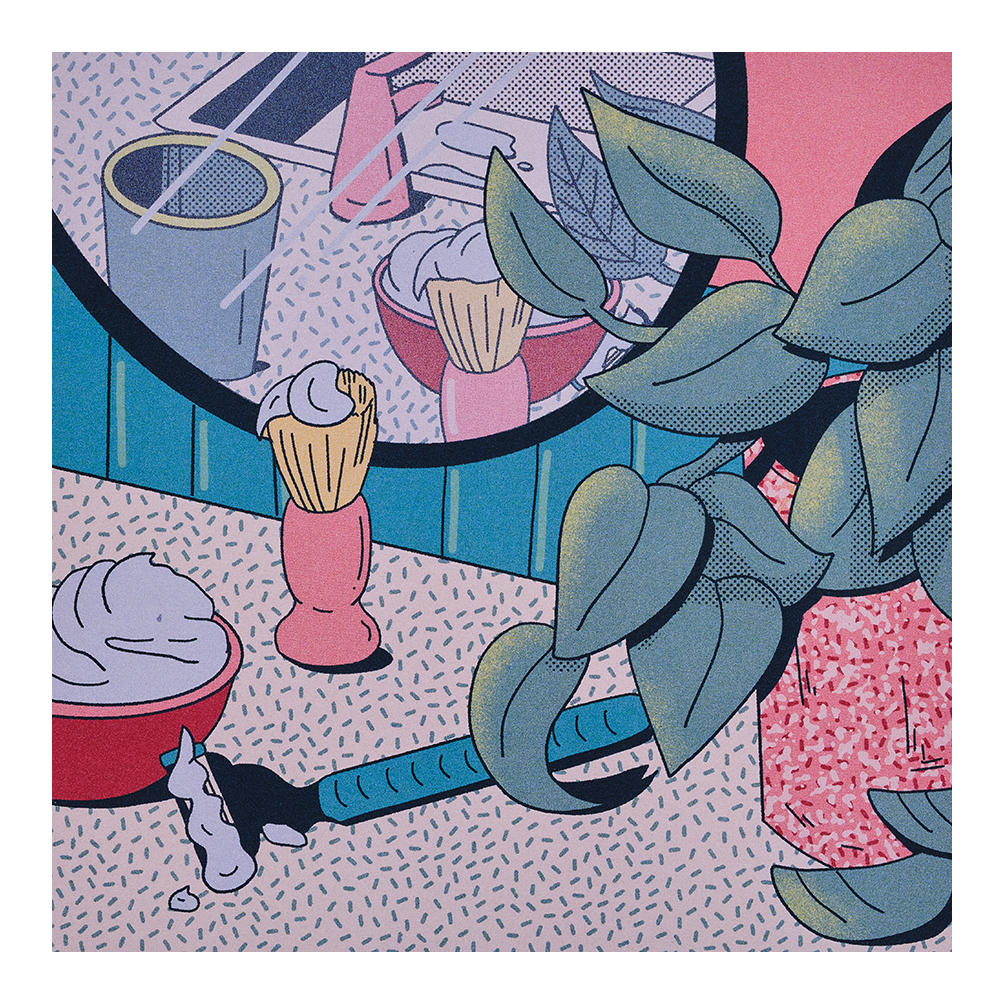 Bathroom Tings 3 £10
What attracted you to your craft?  
Storytelling. I've always wanted to tell my own story or version of any movie, anime I watched. I started illustration because I wanted to share my stories with the world.
What does your typical day look like?  
I wake up, have brunch (because I oversleep), put music on, crack on with the work and realise it's somehow already 3 am.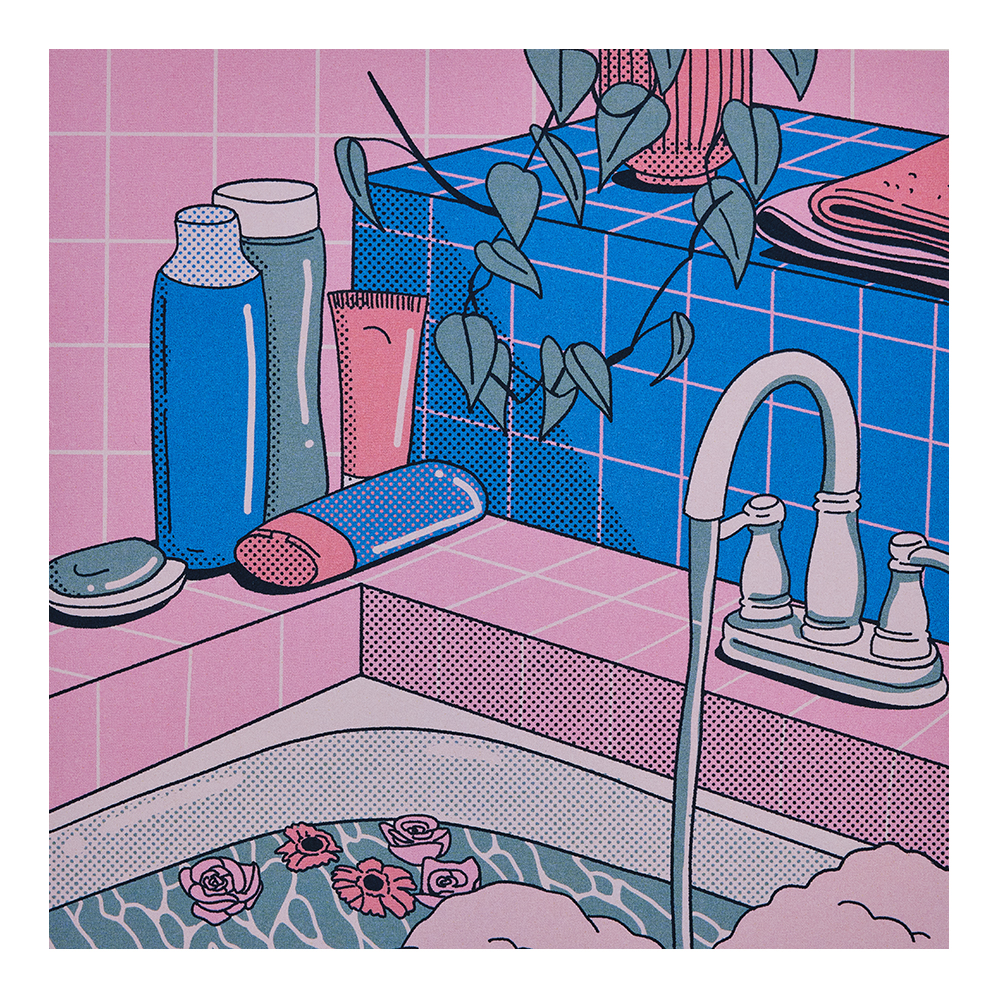 Bathroom Tings 1 £10
When you're not working / studying what do you enjoy doing?  
I go dancing, I used to be a competitive street dancer for 10 years before I started focusing professionally on Illustration. And when I am feeling lazy I binge anime. 
Where do you find / source your inspiration for designs? 
A lot of my work also comes straight from my dreams and I enjoy practising surrealist methods to create work when I am having an art block. Otherwise I mostly gather inspiration from other like-minded artists, social media and everyday life really. 
Please can you provide a little more info on how your interest in design started and developed?  
I will be very cliché with the "I've always enjoyed drawing" phrase! But I started digital drawing at age of 13 with my first Wacom Intuos as I wanted to create anime fanarts and OC's. My dream back then was to become a mangaka.  
I then had a phase of wanting to become a fashion designer, then found sewing too stressful. But you can see the street fashion influence in my work. Illustration wasn't very advertised in my high school and I only knew about fine art, but when I discovered I could study Illustration and become a comic artist I picked-up my childhood dream again. Of course over the 3 years course, my practice went off on a big tangent and I do all kinds of things now, but still focusing on storytelling as the core element of my work.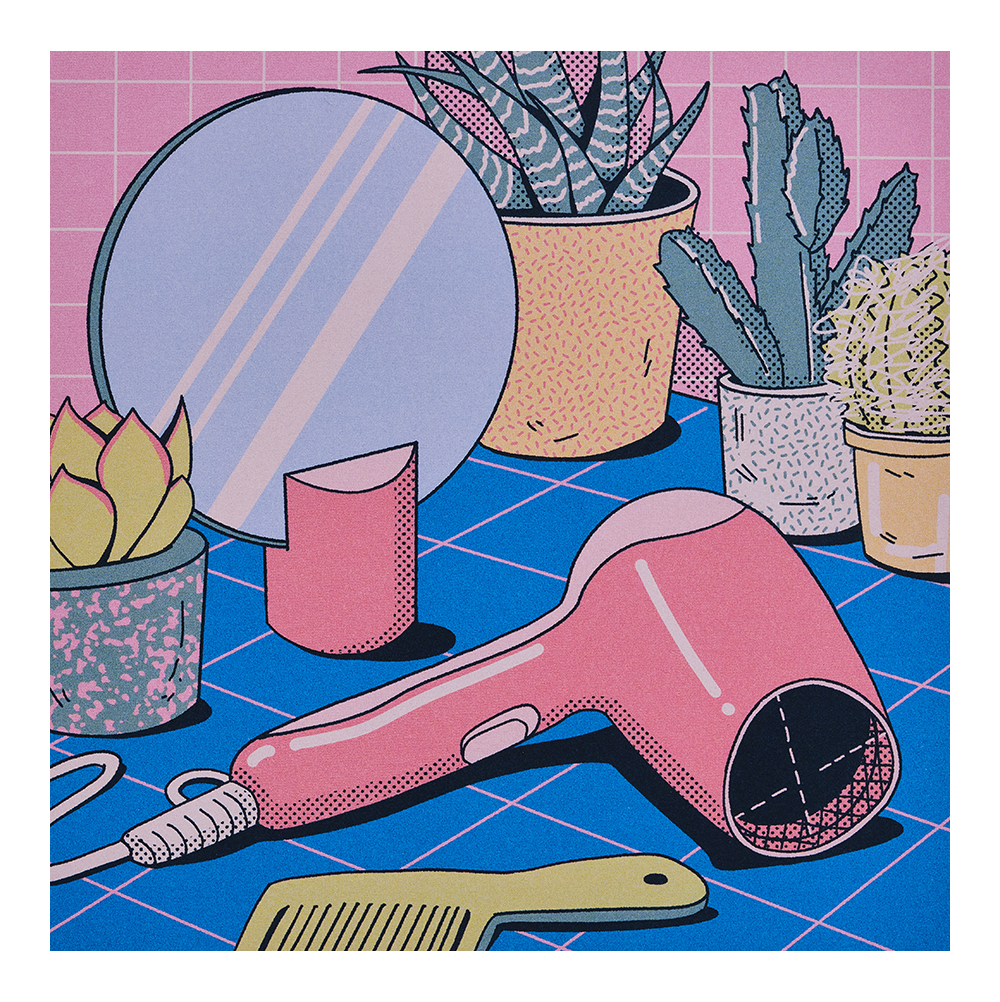 Bathroom Tings 2 £10
How would you summarise your collection in a few sentences?  
To be honest, I was having an art block and mad at the world and decided to just draw the most mundane thing. But to make it sound better "Bathroom Tings is part of a still life series depicting the aesthetic in mundane things, this series is situated in the bathroom, showing glimpses of your everyday bathroom business." 
What are your hopes for the future / where would you like to take your design career / collection?  
In terms of physical work, I would like to risoprint my work and open up a personal shop perhaps. But I am currently working on 3D worlds and characters and would like to take my work into the Metaverse and NFT's.