Do you remember that ceramic that always stood pride of place in your parents' house? Or that coveted necklace you always hoped to wear someday? This Christmas invest in a unique tasteful gift to hold onto for a lifetime. Our Modern Heirlooms gifting guide gives you our top picks for timeless pieces to give your loved ones this festive season.
All of these distinctive and distinguished gifts are created by independent makers and small business owners who are students or graduates from University of the Arts London. Join us in our mission to shop small, share the love and support creatives this Christmas.
Pour yourself a glass of red, here are our top picks for modern heirlooms: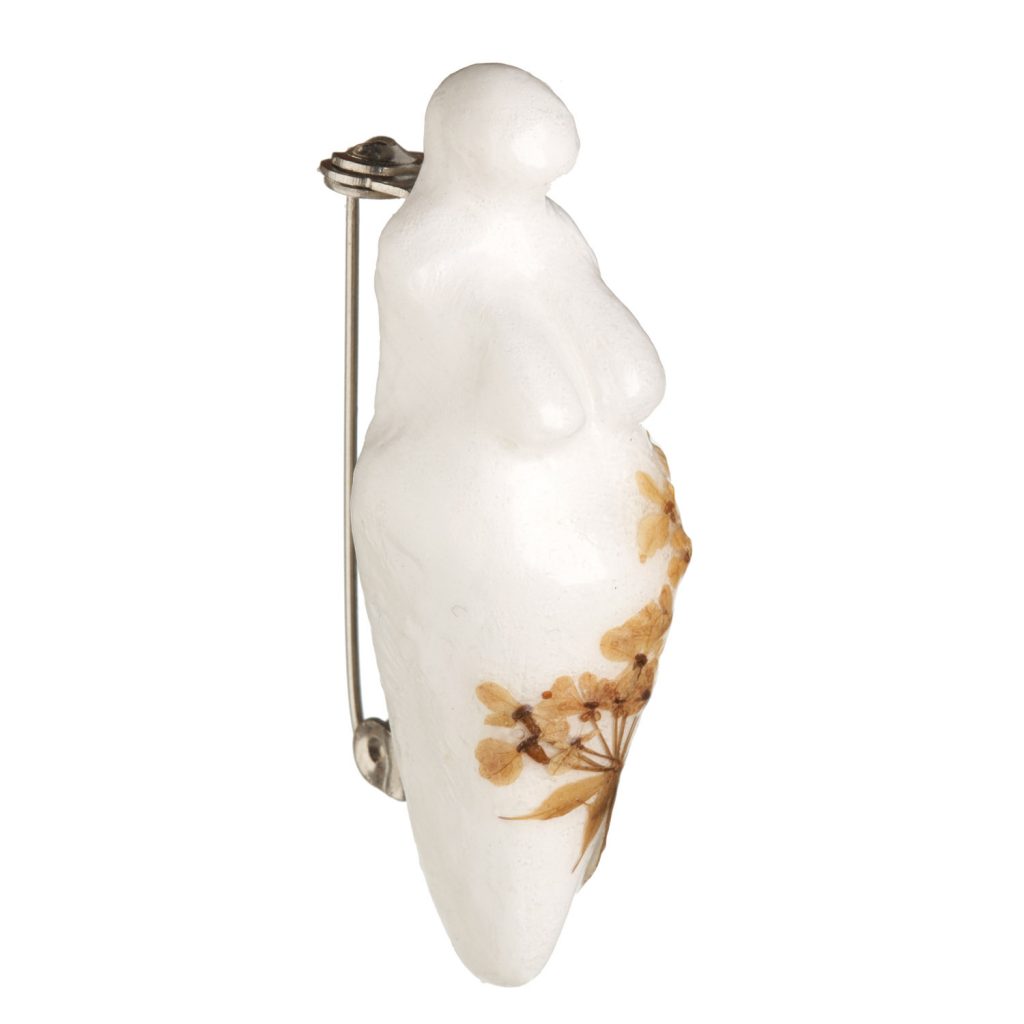 This Porcelain clay brooch is handmade by Katie Jane Ceramics in South London. Each one is sculpted intricately around the figure of Venus, a classic empowering icon.
Each brooch features a hand-pressed flower, giving each one even more of a unique touch.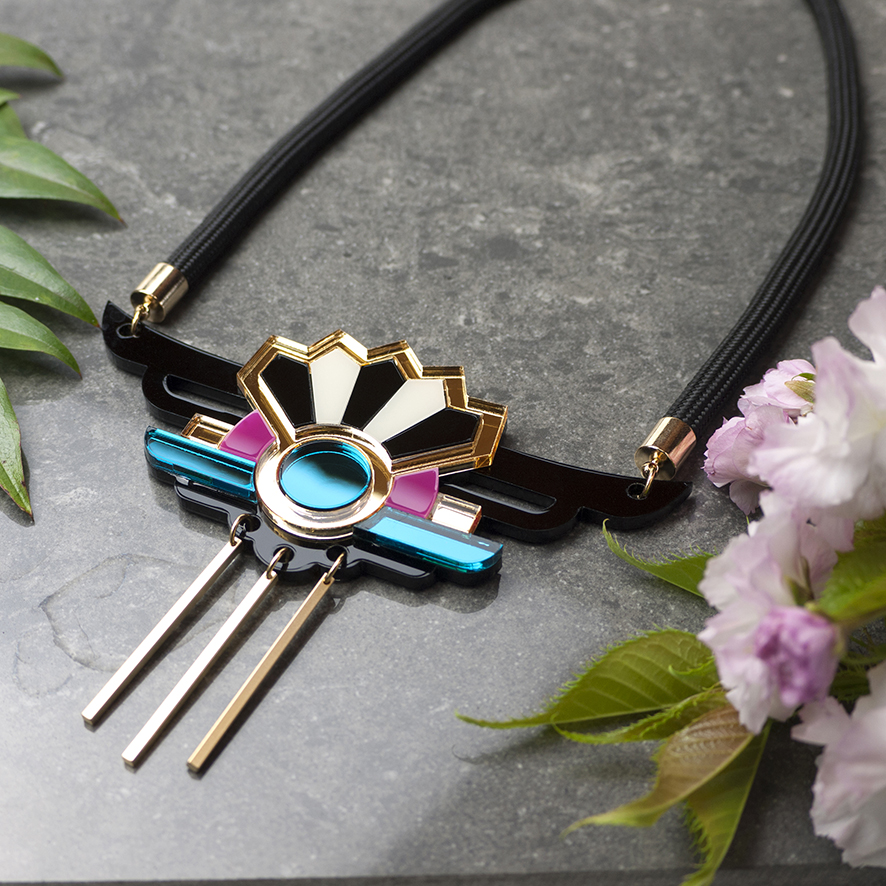 Designed by MYSTIC FORMS this hand-crafted statement necklace is sure to turn heads.
It's made from laser-cut black acrylic, layered with mirrored gold, blue and purple acrylic for added glamour.
The necklace is hung on a black cotton cord with a gold-plated lobster clasp.
This beautiful piece works as a centrepiece on tables, side tables or consoles. The Bird Nest Fern adorns a luxurious wooden chalice, hand crafted from both reclaimed and recycled materials
The Bird Nest Fern is a Fern Plant, it is hardy and adaptable. The Fern is rooted in a ball of soil with green live moss wrapped around it. Water once every 6-9 days.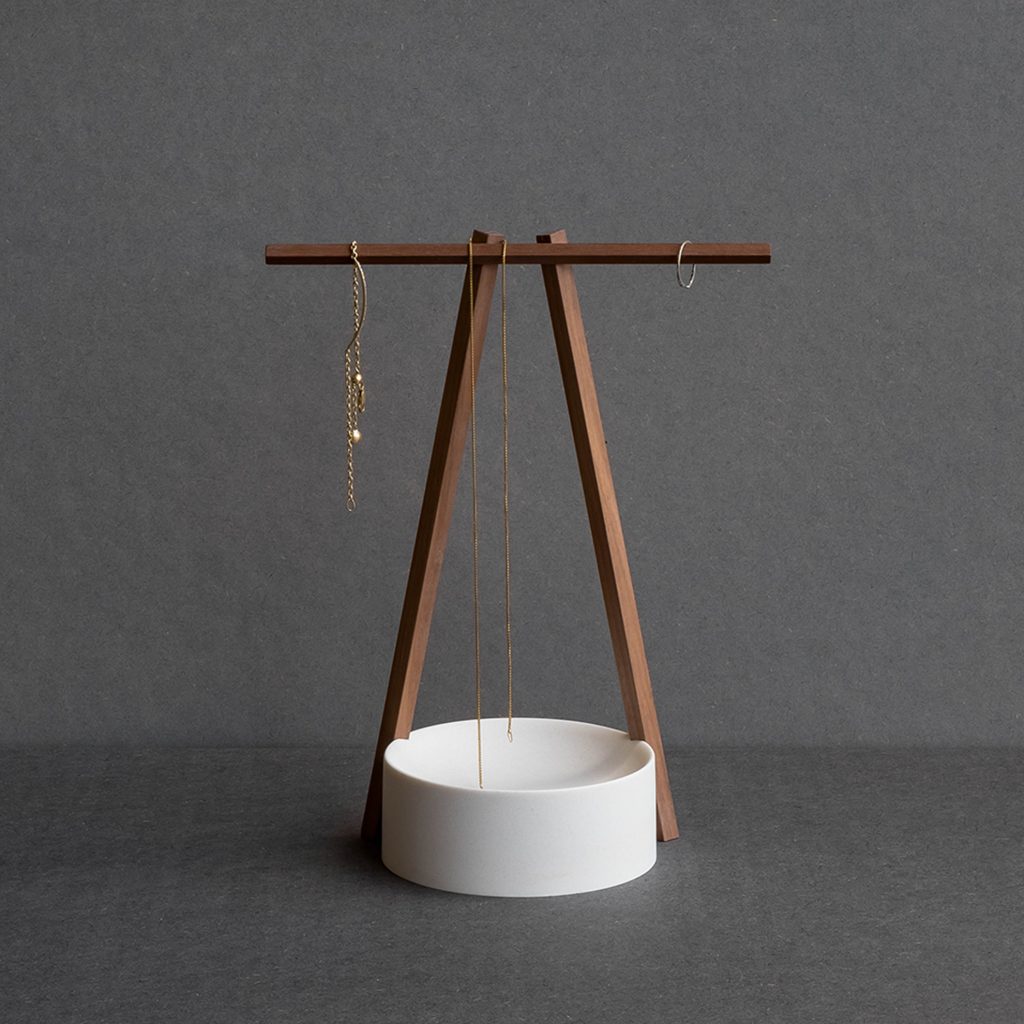 Round jewellery dish and tall hanging stand by Desmond Lim. Handmade in London, UK using walnut and cast polymer stone with marble aggregate.
Desmond Lim is a furniture and homeware designer whose work is centered around the use of material combinations. The objects he creates use unique joinery methods to join wood and stone, resulting in unexpected sculptural pieces.
Southsea Jellyfish Silk Pocket Square by Pig, Chicken & Cow £50.00
This beautiful silk pocket square is made by Pig, Chicken & Cow. Known for their intricate illustrations and opulent colours, each Pig, Chicken & Cow product tells a story.
The Southsea pocket square shows jellyfish floating above rooftops in the moonlight. Printed onto 100% silk and with hand-rolled edges, it is presented in a keepsake gift box. A unique and luxurious gift.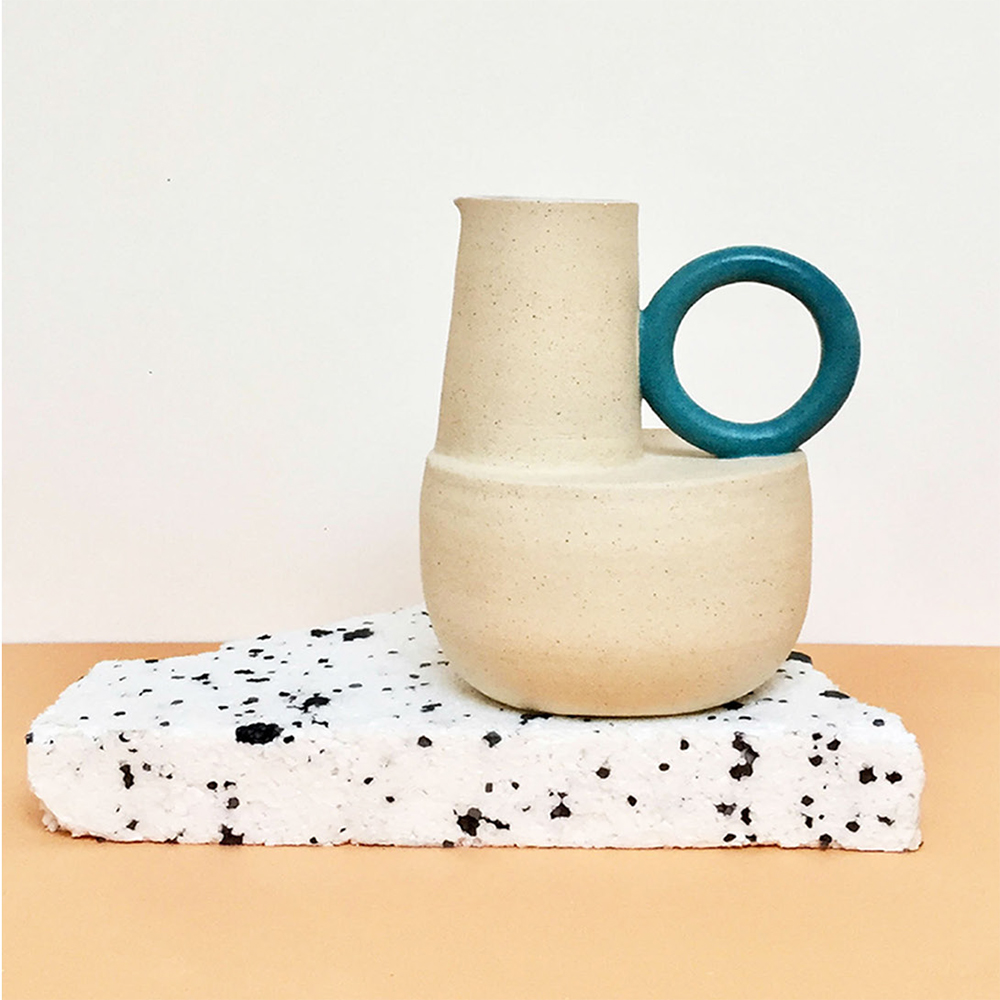 This beautiful big jug is handmade in East London by ceramicist Milo Liren Mckeand.
It has a speckled raw stoneware exterior with a clear glazed interior and a turquoise circular handle. It works beautifully as a piece of tableware or as a sculptural piece for your home. Each one features the Milo Made maker's mark.
Due to the handmade nature of this item, there may be some minor marks on the surface or differences between vases.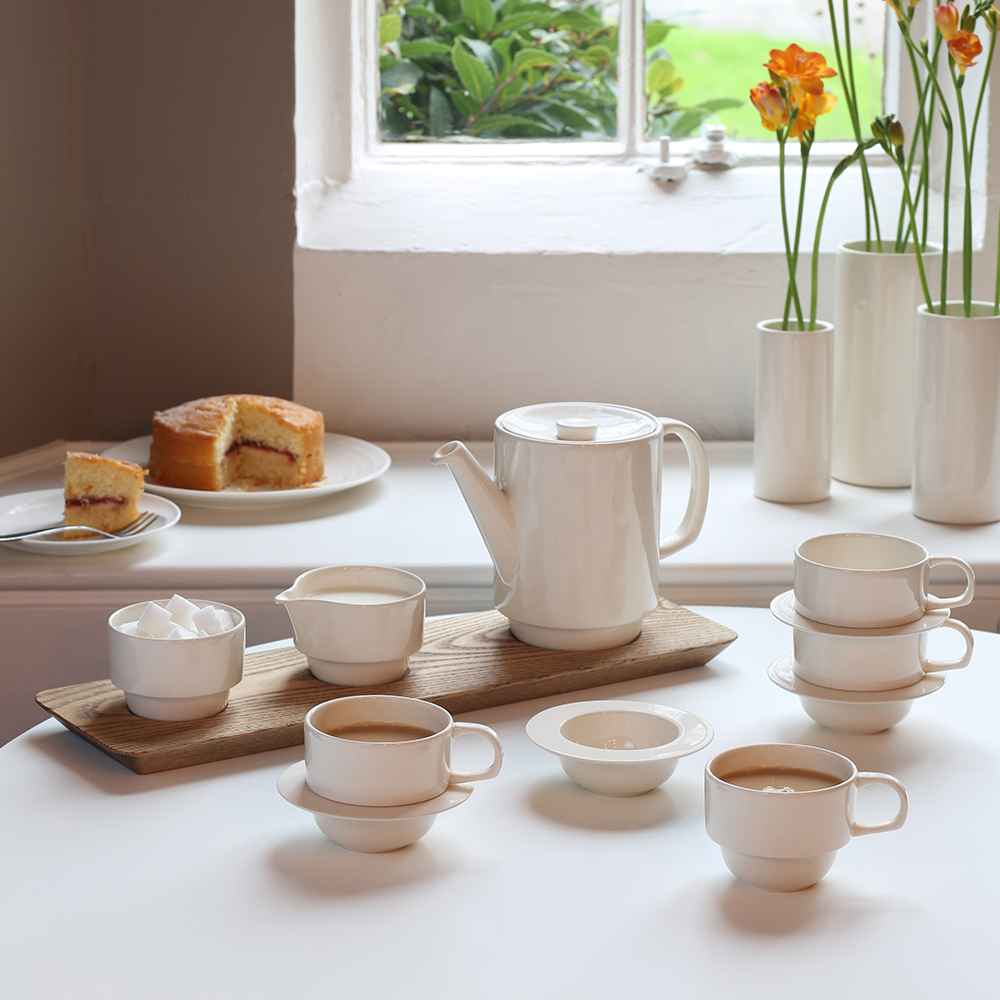 Made from earthenware and beautiful ash wood, this four-person tea set includes a teapot, four cups and saucers, a sugar bowl, creamer and a wooden tray. When serving, the teapot, sugar bowl and creamer sit neatly on the tray. The rounded saucers fit comfortably in the palm of the hand. The whole set stacks on the tray for display and storage.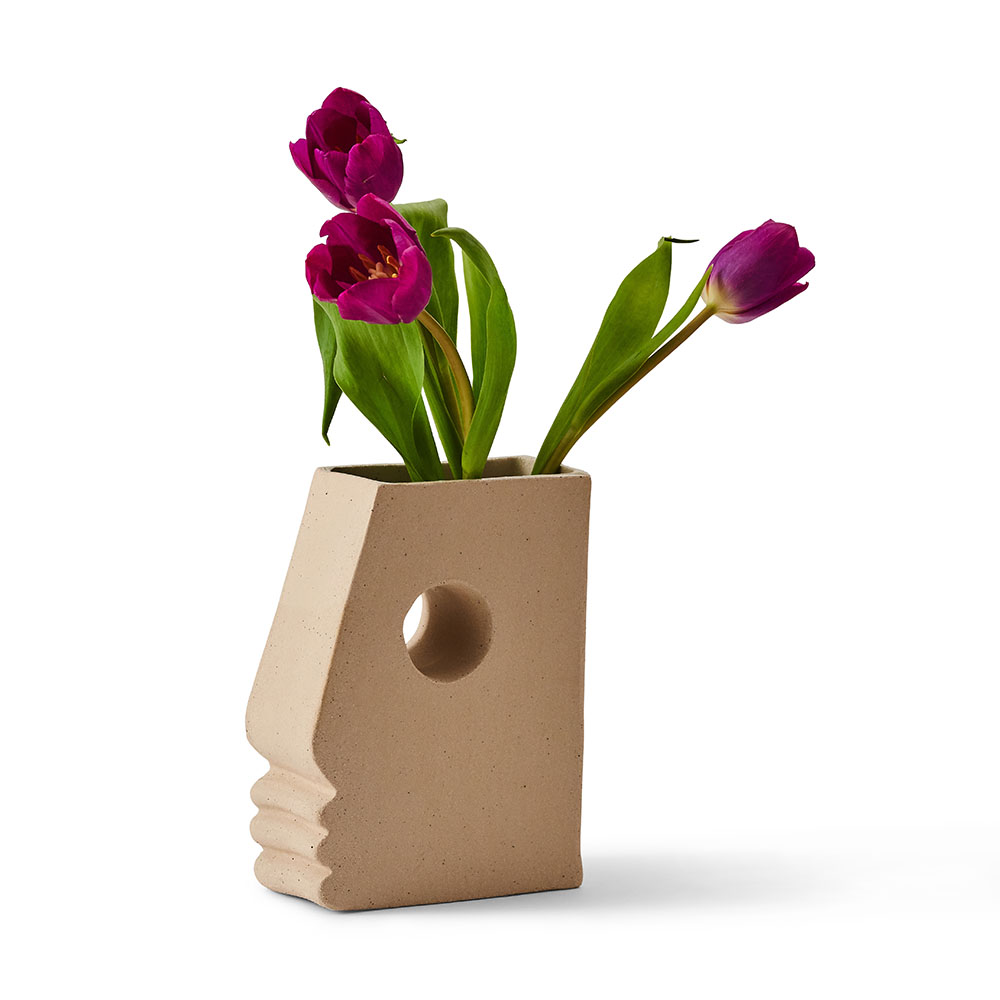 Add some character to your home with the sculptural 'Strong Nose' vase by ceramicist Milo Liren Mckeand.
With its striking profile, it works beautifully as a vase for flowers or as a sculptural piece for your home. Hand-crafted in East London, the vase has a raw speckled clay exterior and a shiny gloss interior. Each one features the Milo Made maker's mark on the base.
Due to the handmade nature of this item, there may be some minor marks on the surface or differences between vases.
We hope you found some good gift ideas for your festive shopping. Come back next week to see another gift guide guaranteed to give some gift inspiration. If you can't wait until then, check out our Christmas section on our website, or visit us in-store.