Who wouldn't want to wake up on Christmas morning to these in their stocking? This week we've picked some small gifts that would delight anyone opening them.
Join us in our mission to shop small, share the love and support creatives this Christmas. When you buy from us, you're not just getting a beautiful product, you're also championing the next generation of small businesses. You can tag us in your festive purchases on Instagram for a chance to get featured on our story and win a £20 voucher to spend online.
Light the fire and get your wrapping paper ready – here's our festive selection of stocking filler gifts: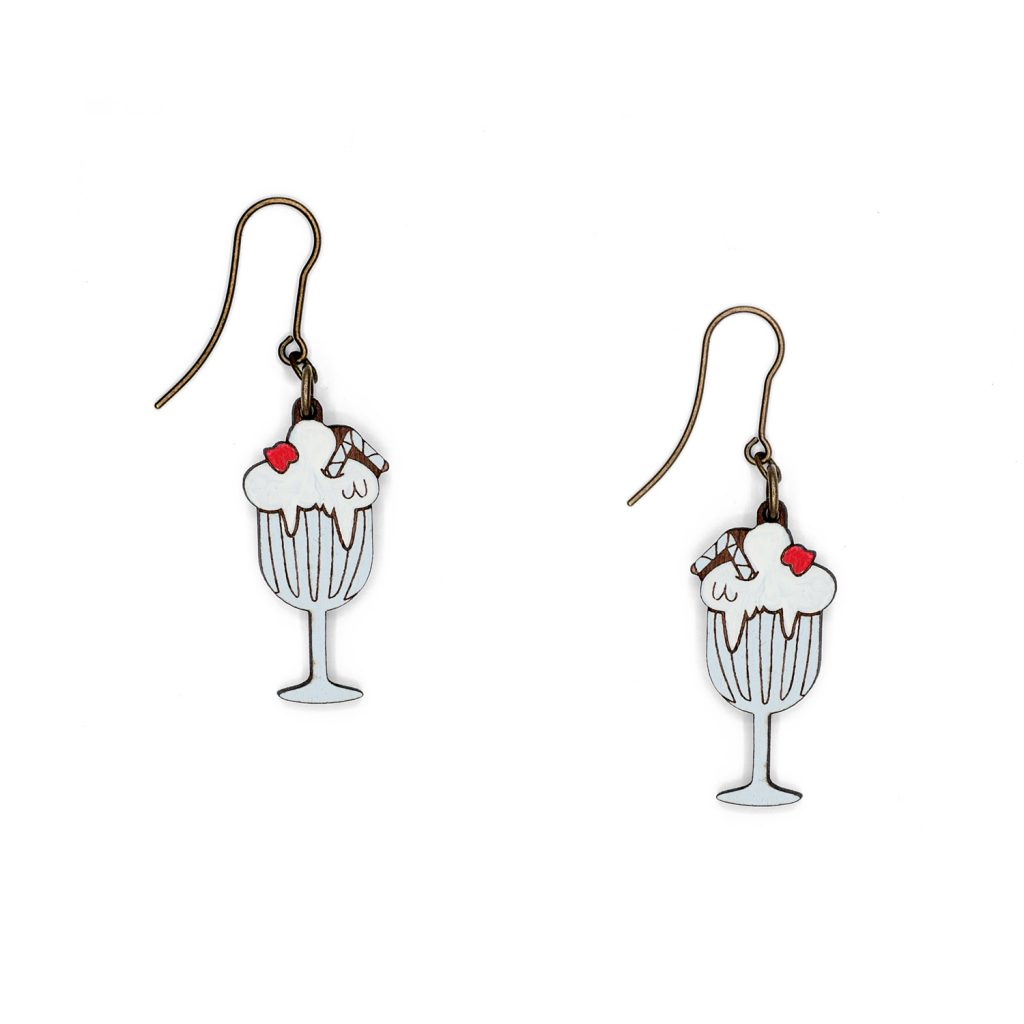 Milkshakes represent the best of fun and true kitsch, summoning nostalgic retro diners, happy childhood memories, and all of our old favourite foods. You can't beat good times and good milkshakes, and with these Milkshake Earrings, you can bring the good times anywhere – with a cherry on top!
This pair of Milkshakes will be sure to bring something sweet to any outfit and a smile to the face of your loved ones.
This piece is part of the Spark, Sketch, & Wear Collection, a first-time collaboration between students from UAL's London College of Communication and Materia Rica. This piece was designed by Juliette Stuart and is exclusively available at not just a shop and Materia Rica.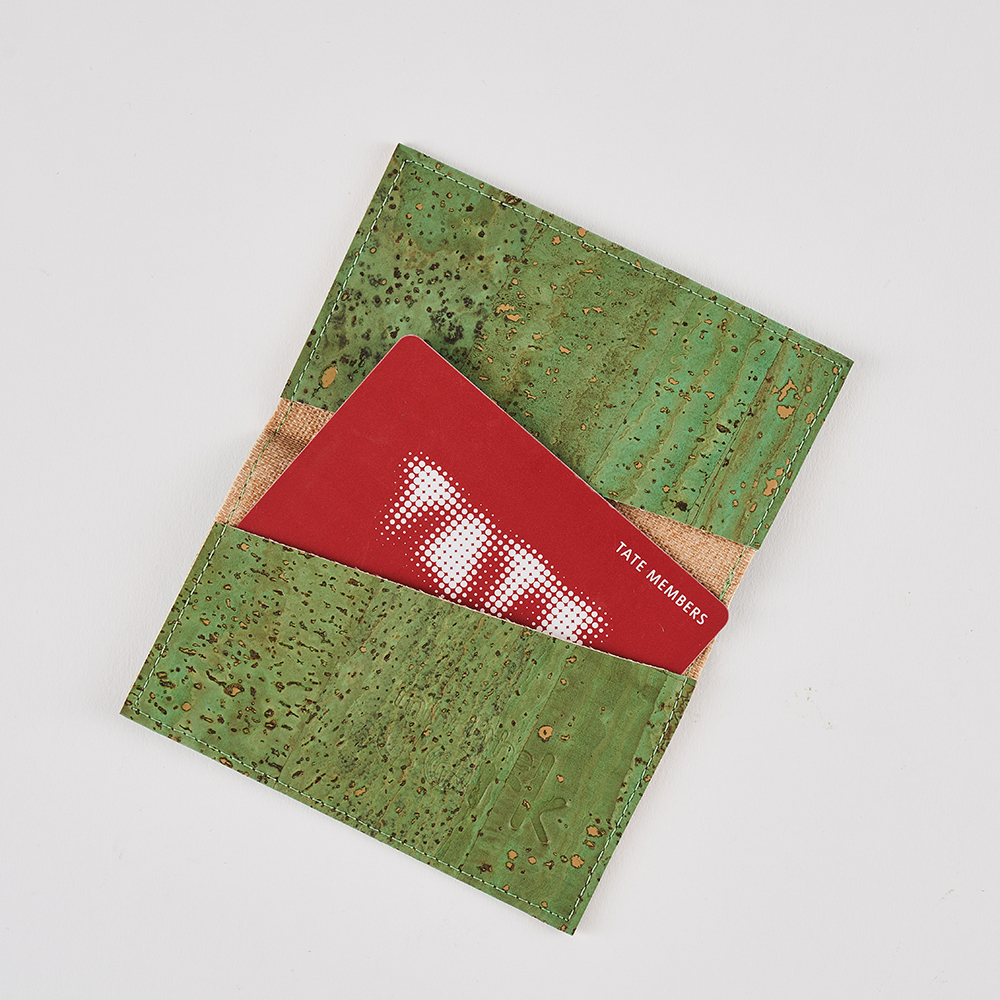 Mind the Cork create fairtrade lifestyle products from the sustainable and natural material cork.
These super slim and lightweight cork leather cardholders are stylish and practical.
The original designs feel luxurious but are also created with an environmental and social conscience.
Imprinted with the traits of the tree that produced it, cork leather is not only durable, versatile and simple to maintain, but incredibly beautiful and ecologically sound.
Drift off with this eco-friendly eye pillow from Wolf and Mermaid. Perfect for restorative yoga, resting tired eyes, or as a way to relax before bed.
Made from a soft silk and cotton blend fabric, each pillow is digitally printed with an uplifting abstract design inspired by the coral reefs of Bali. The pillows are hand filled with 100% organic dried lavender and 100% organic black beans and contain no nasty chemicals.
The 'Ocean Fall' colourway is drenched in colour; with bold blues, pinks and yellows. Surrounding yourself with colour is linked to an improved sense of well-being and mood.
What's more, 10% of Wolf & Mermaid's profits go to the Coral Reef Alliance, a not-for-profit NGO that's on a mission to save the world's coral reefs. The ultimate feel-good gift.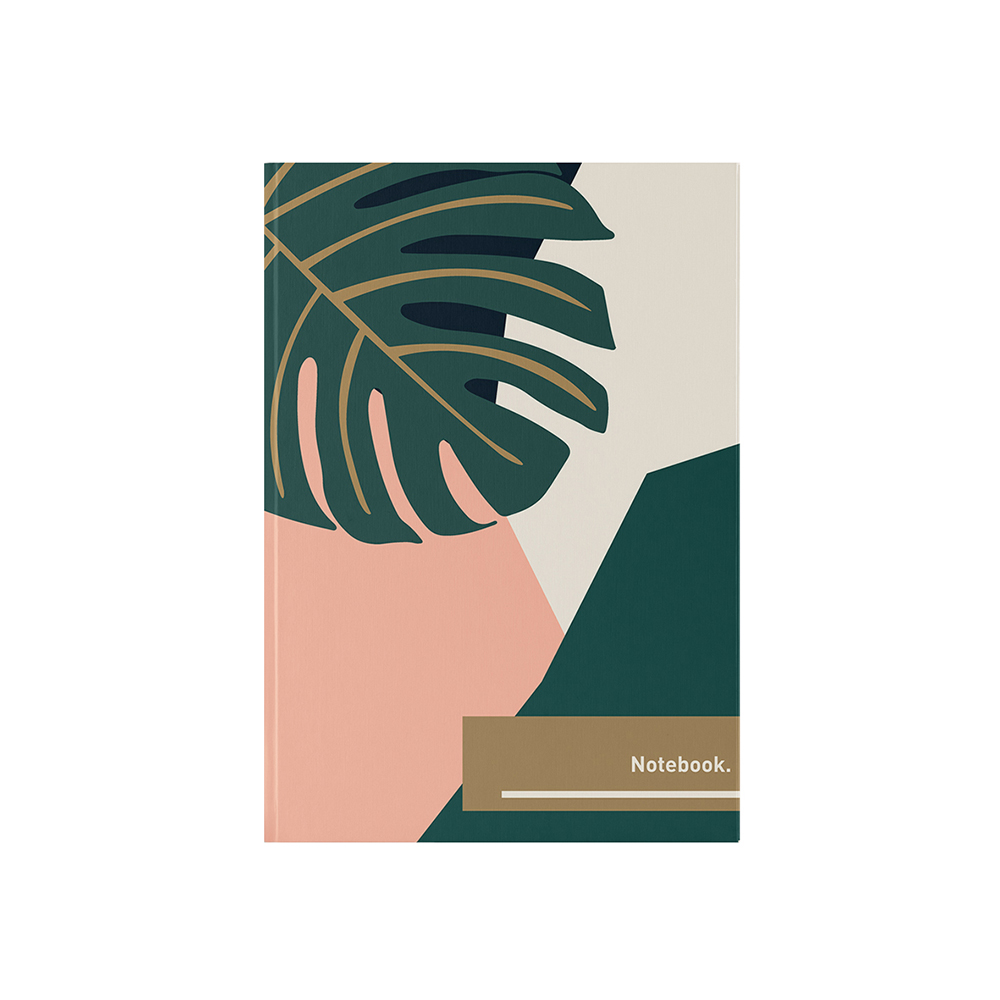 This A5 hardback notebook is sure to become a favourite with its abstract leaf cover.
It contains 200 pages of high-quality smooth, plain paper with a soft-feel hardback cover. There is also a black ribbon bookmark, to help you find your place.
This product is designed and made in the UK.
Nourishing Body Salts are made of Dead Sea salts blended with organic sweet almond oil, organic essential oils and raw botanicals. Relax your muscles and turn bath time into a pampering experience. The soothing and nourishing soak will boost the body's magnesium levels and hydrate dry, stressed skin.
Organic sweet almond oil will moisturise your skin and help the skin to retain its elasticity. A therapeutic blend of organic orange and lavender essential oils that perfectly complement each other will uplift and invigorate your mood and spirit.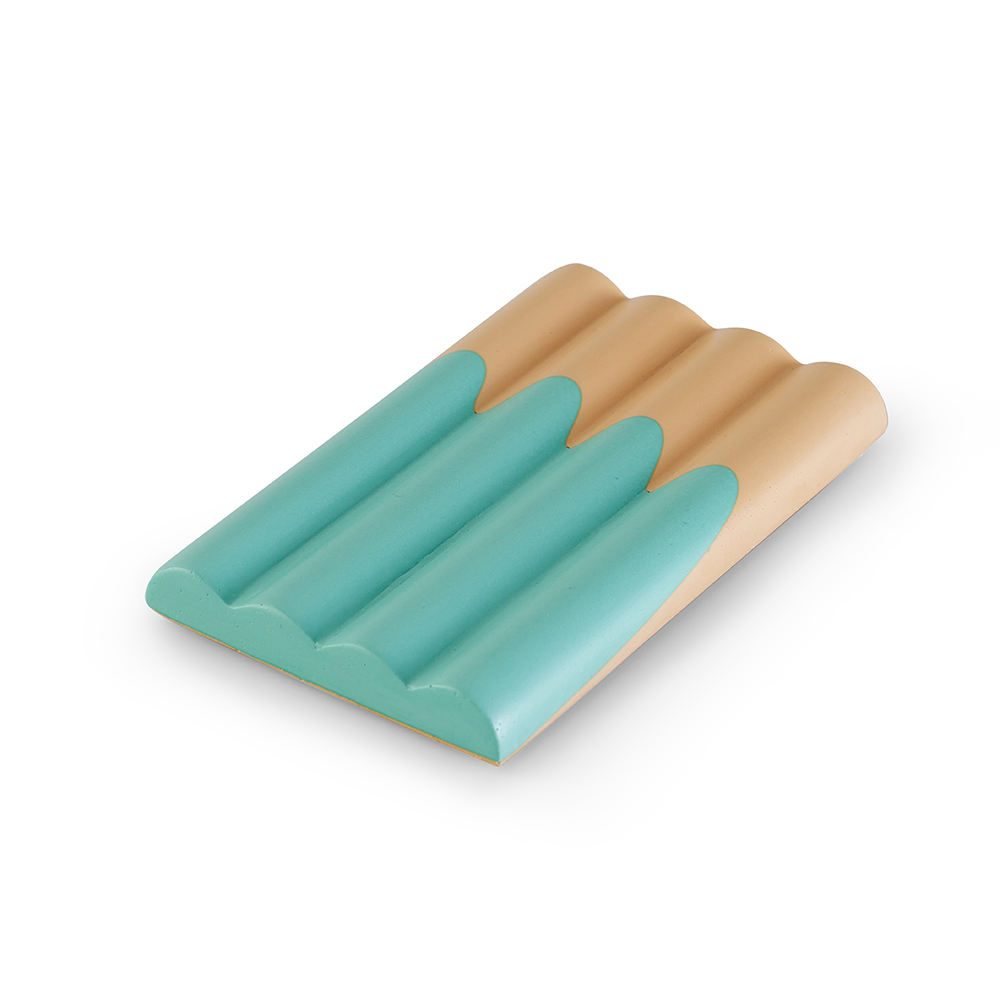 This muted green and tangerine soap dish by Yod & Co is made from Jesmonite, a durable solvent-free, non-toxic, and eco-friendly acrylic gypsum composite. All of the process is done by hand which means there will be a slight variation colour and finish creating a uniqueness to each piece.
Once cast, each piece is carefully hand sanded with various grit paper and sealed for long-lasting protection. Additional silicone feet have been added to help with drainage.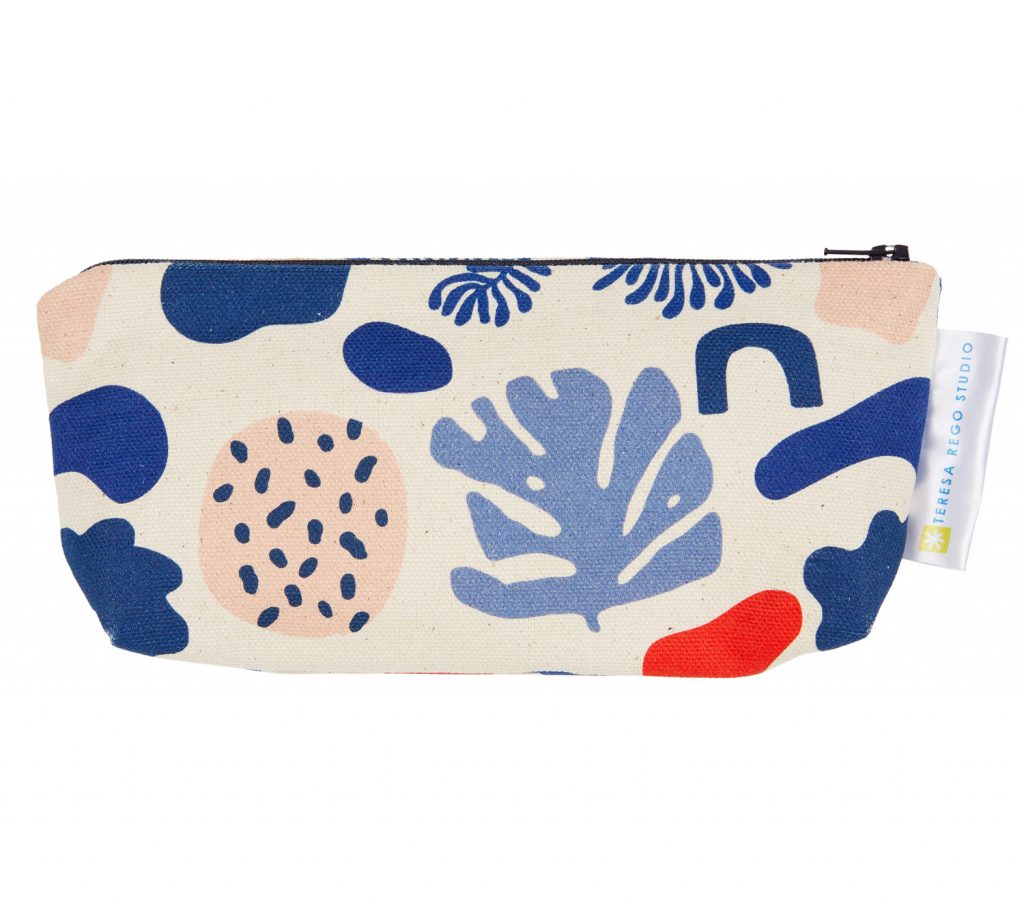 The 'Persian Marine' pencil case features Teresa Rego's signature style of colourful block print patterns.
This pencil case range was inspired by places and nature and the textures, colours and shapes that come with travelling. A perfect and stylish way to keep your stationery together whilst on the move!
These toasty wrist warmers are made from 100% cable-knitted wool. They are lined to the thumb in a soft jersey material for comfort and warmth. Cosy and practical; they keep hands warm without restricting finger movement.
Each pair is hand-knitted in Nepal by women who work from home; allowing them to work around their family commitments to earn an income. They are manufactured within a World Fair Trade Organisation certified collective in Nepal.
We hope you found some good gift ideas for your festive shopping. Come back next week to see another gift guide guaranteed to give some gift inspiration. If you can't wait until then, check out our Christmas section on our website, or visit us in-store.