With the new season comes a new designers at not just a shop, and we could not be more excited to share them with you all.  
We have 7 new designers to introduce, all of whom have perfected their practice to bring you the absolute best of handmade, luxurious, and sustainable products, available to shop right now!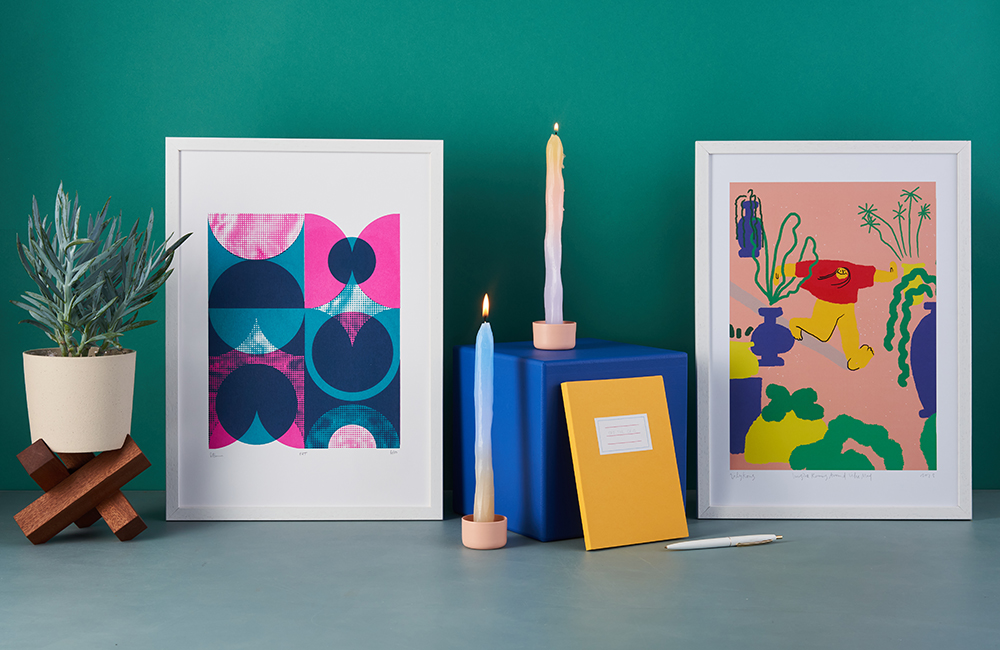 Without further ado, our new autumn winter 2021 designers are… Lily Kong, Kvist, BURN, Anna Niklova, Desmond Lim, Johanne Teigen Scarves and Abigail Ajobi. Make sure to click on each designer to learn more about their practice and to see their products.
So, what can you expect from this collection? Our new collection includes a selection of products from artwork to accessories. Firstly, the collection features show-stopping homeware, including plant pots with statement stands, hand-sculpted boob candles in tonal pinks, bold and vibrant prints and a notebook with a difference. These new pieces of homeware take inspiration from a range of sources such as celebrations of joyful moments. There is certainly something for every home.
From top left: Fountain Print A5 by Anna Niklova, Oh Fresh Worm Print A3 by Lily Kong, CMY2 Print A3 by Kvist, Sarang Plant Pot and Stand by Desmond Lim, OFF THE GRID Notebook by Anna Niklova and Boob Candle by BURN
We also have this season's must-have accessories, from colourful silk scrunchies and bright pocket squares to sustainably made face masks and blanket scarves. We have hand-picked a superb selection of wearable, everyday accessories to transform your autumnal outfits and bring joy to your wardrobe.
From left to right: Dallol Scrunchie by Johanne Teigen Scarves, Brown Highlight Face Mask by Abigail Ajobi and Tide Pocket Square by Johanne Teigen Scarves.
You can shop all our new designers work on the website now or in store on Wednesdays and Thursdays, 11am-3pm. Make sure to follow us over on Instagram to keep updated on all not just a shop news and events.